19 January 2022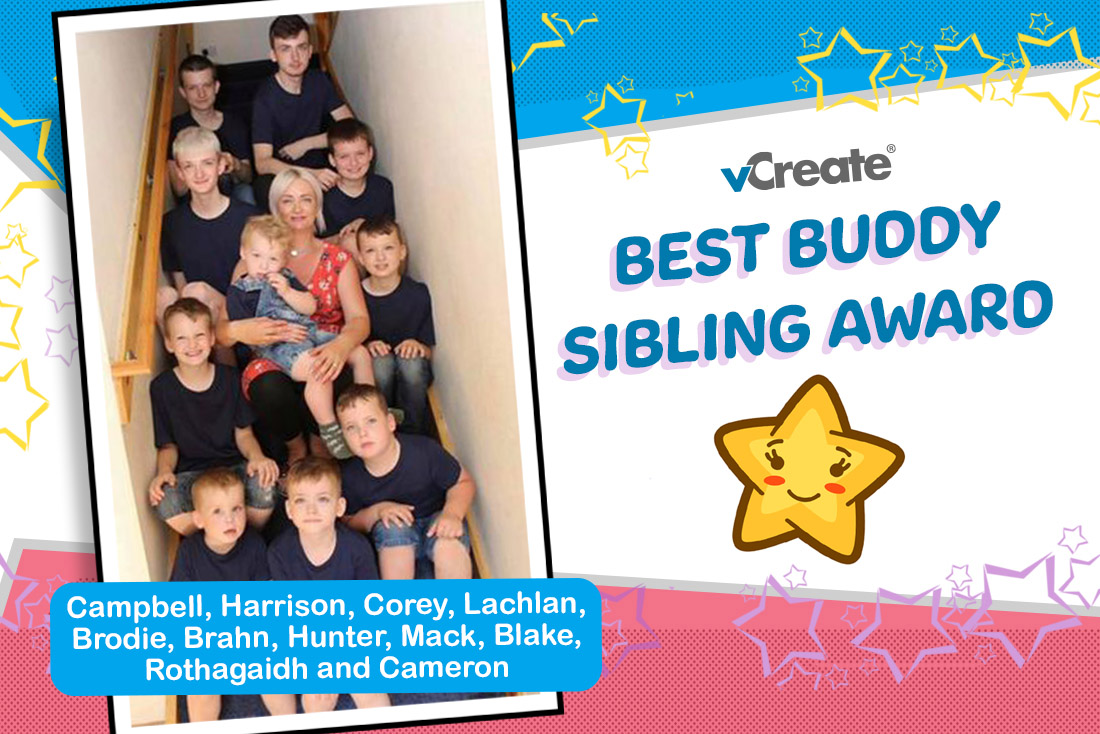 Alexis has nominated her 11 wonderful children for our Best Buddy Sibling Award this week. Campbell, Harrison, Corey, Lachlan, Brodie, Brahn, Hunter, Mack, Blake, Rothagaidh, and Cameron were all amazing when their brother, Orran, was born at 26 weeks gestation.
"Orran spent 10 weeks in Aberdeen Maternity Hospital NICU and 7 weeks in Raigmore SCBU.

All my children are definitely superheroes as I had to travel between Dingwall and Aberdeen once a week. I was only spending a couple of days with Orran at a time and vCreate made it so easy to show Orran's siblings that he was ok."
Congratulations to you all! Having a sibling in a hospital that is far away isn't easy, but you have all been so brave.
Orran is very lucky to have 11 wonderful siblings to love and care for him!