05 April 2017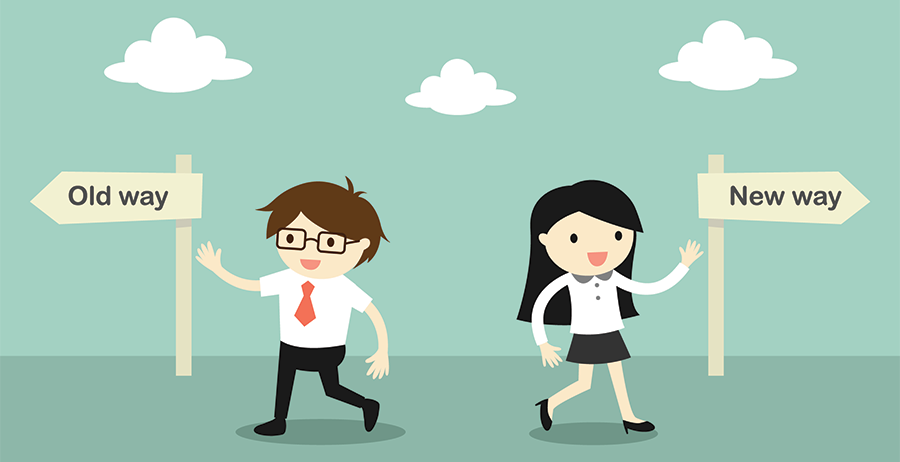 We are the middle of a digital revolution that is unprecedented in all human history, so before we take a look at the trends that are going to make a real difference, spare a thought for your marketing team; keeping on top of a digital world that changes by the second.
There are literally hundreds if not thousands of digital trends that experts are claiming will solve all of your marketing challenges; but which ones have staying power, and which will go the way as 3D TVs and Pokemon Go?
At
vCreate
we are not fans of focusing on negatives, we are all about seeing the positives; so, that's why in this post we'll be honing in on the digital marketing trends that deserve your attention, not fads; these trends are the real deal:
#1. Social Media
It's hard to imagine a time before social media, Scrap that. It's impossible. It's so ingrained in all aspects of how we do business, in every industry, not least in recruitment, where LinkedIn in particular is a staple for speccing out candidates. In 2016 Social Talent surveyed almost 1,000 recruiting professionals across a number of global regions and found that 37% of respondents said that social media is the primary source of finding candidates.
This shift towards a digital model for recruitment goes further than the hiring process. Active listening across social, whilst providing content that adds real value to the candidate experience, is where brands will find differentiation. The trend towards visibility across all social touchpoints will continue to grow, as social done well provides an opportunity for brands to create opportunities for dialogic conversation (users interacting among themselves) within the brand's domain; which are more informative than dialectic: users interacting with the company.
#2. Video Marketing
The progression from promotional video: self-service personalised video platforms, are unravelling the challenges of candidate fall off and pre-screening applicants. The vCreate platform has an intuitive candidate screening feature where candidates are able to record short video introductions in support of their application.
Once the recruiter has video clips back, they can edit them, make recommendations to candidates, add branding, and send the clips onto their clients for screening. This modern technology streamlines the screening process; cutting the time it takes to evaluate versus traditional methods (paper cvs and phone calls) by 10 times. Plus, screening through video calls is an excellent add-on service for recruiters to demonstrate additional value to their clients.
#3. Talent Analytics
The term Big Data made it into our world what seems like an age ago; however, let's call it just data for now, because marketing jargon aside, that's what it is. Big data is another marketing buzzword to get your head around. In recruitment terms, information is collected through various sources including, your website, sign-up forms and social media. Recruiters then analyse this data and use it as a source of intelligence. One of the biggest uses for data in recruitment is to identify when people are on the market for a new job by monitoring their digital footprint. There are actual tools for that!
The process of data collection in recruitment, is probably one of the best, but falls down on the analysis and application due to time considerations and knowledge of how to interpret information.
There needs to be a bridge between having all this data at your fingertips, and being able to use it to make decisions that positively impact on your bottom line.
Personalised content marketing platforms, like vCreate, provide recruiters with advanced real-time analytics, so they can track candidate engagement, as well as the effectiveness of the videos they share on social media. Imagine a world beyond likes and shares; where you are provided with real-time statistics on who is engaging with your video content, their likes and dislikes, and the Bugatti Chiron of marketing - how they are engaging with your brand.
#4. Mobile
A focus towards mobile will continue to be high on the agenda of recruitment marketers for some years to come, because most job searches now start on mobile devices. A true mobile site won't feel like it's a cut-down version of the desktop site. It will be super user-friendly with helpful features such as site search, and a navigable menu that makes getting in touch with the agency only a tap away. Click to call buttons and auto-fill contact forms are an easy to ad feature, but sadly often get overlooked.
#5. Artificial Intelligence - Rise of the Machines
I know what you're thinking; when someone says AI to me, I think about spaceships and E.T too. In a business context AI means something entirely different. It's about the transfer of power from recruitment agents and hiring managers and trusting machines and the data they hold to more objectively assess a candidate's ability and skills while removing any biases found throughout the sourcing and selection process.