16 July 2021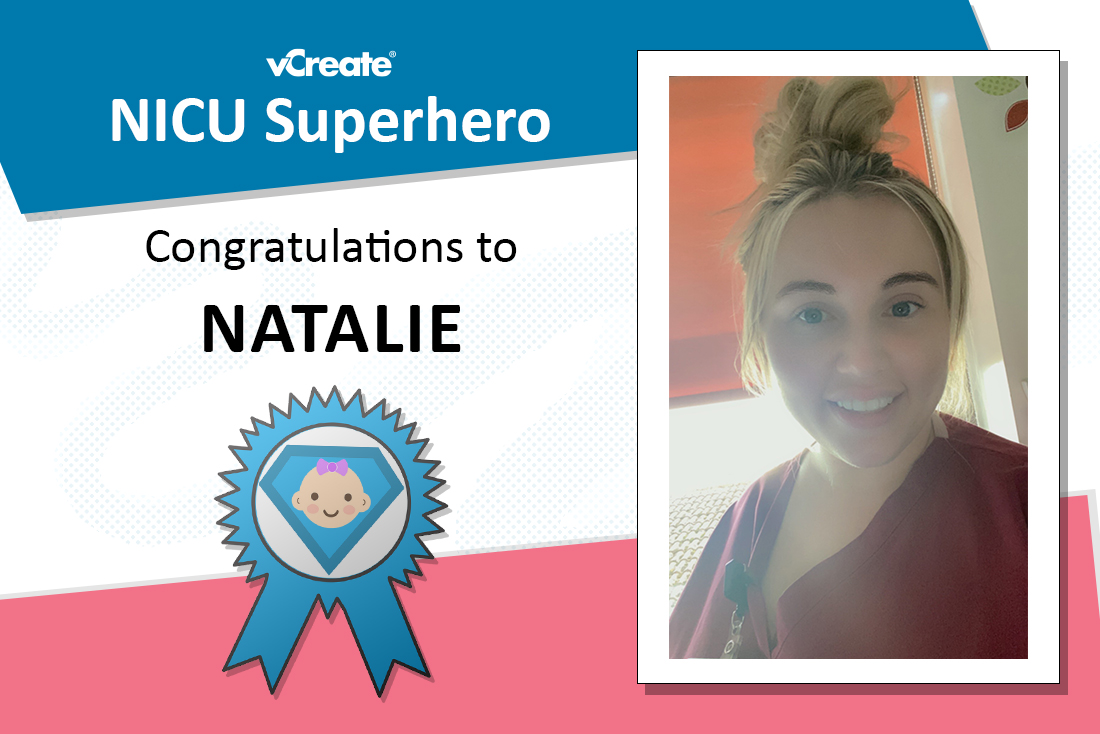 Phoebe has nominated Natalie from William Harvey Hospital to be crowned NICU Superhero this week.
Phoebe wanted to let Natalie know how grateful she is for the care that her son, Ronnie, received from her before he sadly passed away.
"Natalie took amazing care of my son, Ronnie, before he passed away and I will be forever grateful to her.

She made our time with him so special before he passed away and did everything she could to help us enjoy our 17 hours with him.

Natalie kept him warm and clean whilst also taking great care of his twin brother.

Natalie deserves the world!"
Congratulations, Natalie. A true superhero! Even in parents' darkest moments, you help make things just that little bit easier and provide a ray of light for all.
Nominating a NICU Superhero
Our nomination process means that we will be accepting a small number of nominations on a regular basis. Please visit our
Facebook
page as we will post updates about when we are next accepting nominations.