02 August 2018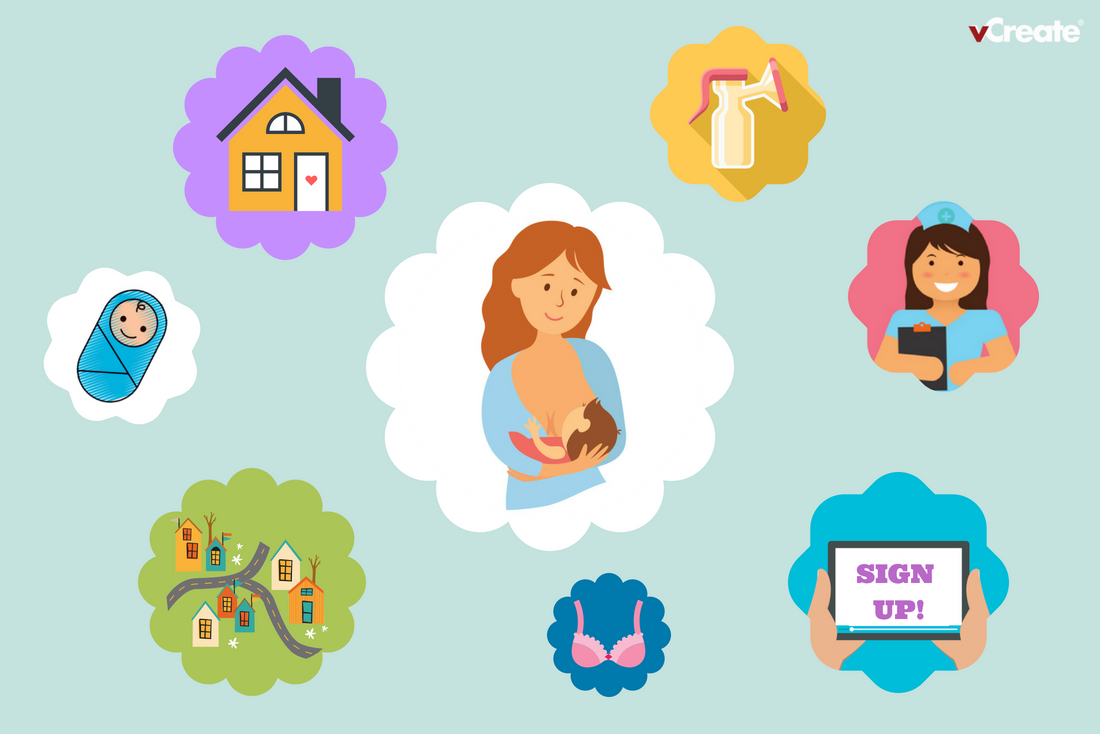 We know that 'breast is best' when it comes to infant feeding, but for many women breastfeeding seems like a daunting task, especially with the growing amount of contrasting information available online.
With this in mind, we've developed this 7-stage guide to help mums of both full term and preterm babies feel confident about carrying out the most amazing of acts, breastfeeding.
1. Know your facts
For all new mums, understanding the true value that breastfeeding can offer your child is the first step in getting off to a good start. WebMD provides an overview of the
benefits of breastfeeding
. Unicef established the
Baby Friendly Initiative
, and is currently campaigning for the UK to do more to support breastfeeding mothers, it's website is a good starting point for both parents and health professionals alike.
FeedGood
is another great website and one that midwives in Scotland recommend to new mums-to-be.
2. Preparing for breastfeeding
Joining a breastfeeding workshop with other mums and dads can be a great place to ask experienced midwives questions. There are also
online courses
if you prefer to learn at your own pace.
When a baby is born prematurely, plans for classes and workshops can go out of the window, but parents can rest assured that they can expect to receive excellent support from staff in the neonatal unit who are trained in infant feeding, so will be in excellent hands.
3. Starting to express
When a baby is born prematurely or sick, their mother's milk, can, in many cases, help with their recovery time. Midwives encourage mums to express their milk as it offers huge health benefits that will help to protect baby.
Gillian Bowker
, Neonatal Infant Feeding Adviser for the NHS Greater Glasgow and Clyde says that, "When your baby is born early, all of it's systems are underdeveloped, particularly the gut and they're at increased risk of infection. When you give your baby colostrum (the first milk which your breasts produce when you are pregnant) it helps mature these immature systems and also helps to protect from infection." Colostrum is often referred to as "liquid gold" because of it's health benefits, you can learn more about
colostrum here
.
4. Transitioning to breastfeeding when your baby is born early or sick
Mums of babies born before 34 weeks are often worried about whether they can still breastfeed their baby and if she expresses, how the milk will be given.
Premature babies may not be strong enough to feed at the breast but nurses are there to help and support you. Milk you express with a pump can be given to premature babies through a tube initially, and over time, nurses will teach you techniques to begin transitioning baby to your breast, techniques such as looking out for your baby's
feeding cues
. Check out our
Facebook
and
Twitter
pages this World Breastfeeding Week to learn tips from Gillian Bowker on this very subject.
5. Returning home with your baby
Making your home breastfeeding-ready will also help, whether your baby is feeding at the boob or if you are expressing. The BabyCenter recommends setting up your own
nursing sanctuary
and allocating somewhere in your home where you can breastfeed in comfort, as well as having all of the essentials nearby.
6. Breastfeeding in public
In England and Wales your right to breastfeed in public is covered under
The Equality Act 2010
. In a nutshell, it means that a business can not discriminated against a mother breastfeeding a child of any age. In Scotland it is a
criminal offence
to stop a mother from breastfeeding, and anyone who does will be fined.
Unfortunately though many mums say they have experienced negative reactions to them breastfeeding in public and this can understandably shake their confidence. Channel 4's Dispatches programme,
'Breastfeeding Uncovered'
, which aired earlier in the week looked into this and it's most definitely worth a watch.
The
FeedFinder App
, available on the App Store or Google Play, creates a space for mums to rate cafes, restaurants and shops on their attitudes towards breastfeeding. In addition, initiatives such the
Newport Breastfeeding Welcome Premises Scheme
, aim to make public places more friendly to nursing, and those that have signed up display a sign showing their support. Look out for similar programmes in your hometown.
7. What to wear
Whatever you feel most comfortable in is key. We spoke to mums about what they felt most comfortable wearing when breastfeeding, and some told us that a nursing bra with a cami top over the top allowed them to breastfeed their baby with ease, whilst also allowing them a level of cover they felt happy with. The cami top is pulled down to cover your midriff and your nursing bra and the baby's head cover your nipple. Breastfeeding shawls are another option, but it will most likely be a process of trial and error until you establish what works best for you and your baby.