03 July 2020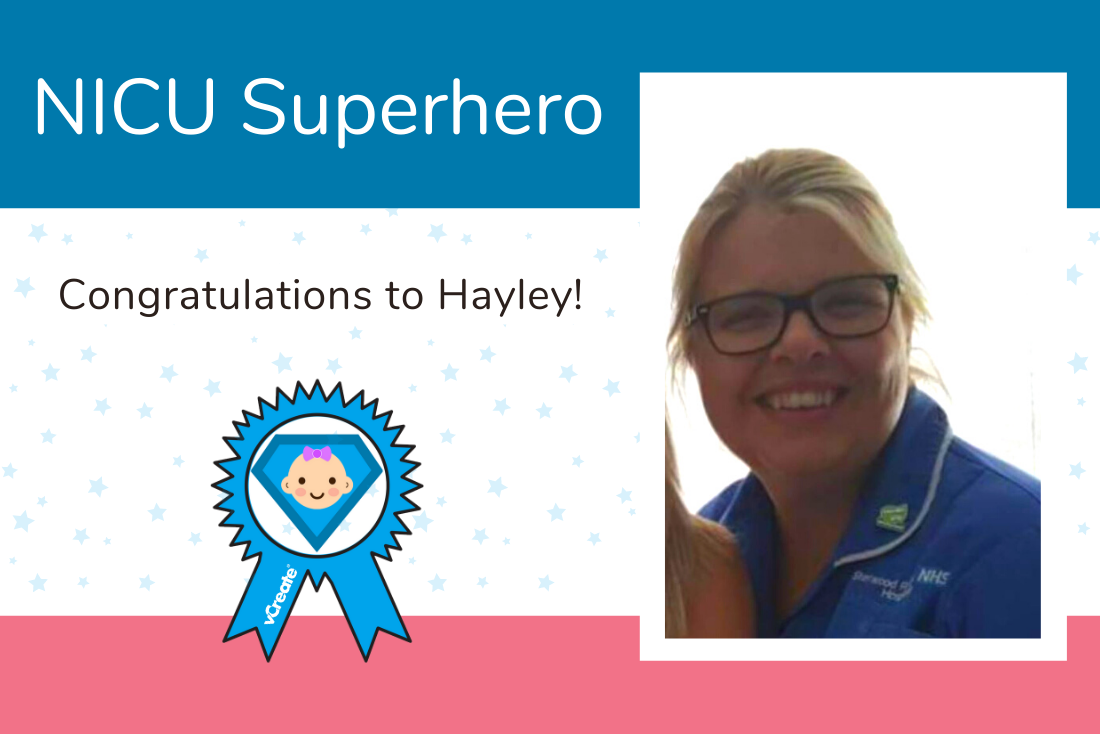 Emma and Michael are the proud parents of two little beauties, Leo and Bonnie. Both children were born prematurely, and although they are doing fantastically well today, their first few days and weeks in this world were spent under the watchful eyes of those working in the Neonatal Intensive Care Unit.
Leo is the couple's eldest and he was born back in 2015. Now a strapping four year old, Emma contacted us to tell us about the family's time in the neonatal unit and a special member of the team who they will never forget.
"I'd like to nominate Hayley Swan from King's Mill Neonatal Unit, if superheroes were real, she is the perfect example. In 2015 my son was born 11 weeks premature, he had a very rough start and Hayley was there from day one.

She saved my Leo's life on more than one occasion. She was able to tell Leo had an infection or that something wasn't right just from a comment I made about him being a good boy for her whilst changing the nose piece on his cpap. She knew that because he hadn't acted his normal stroppy self that something may not be quite right, and because she acted so fast, Leo was tested and treated straight away.

Each time we had a setback, Hayley was there to save the day. She was also a huge support to me and my partner Michael, at such a hard time, and she made our stay as comfortable as it could have been. Four years on and we still think about this amazing lady, she is and always will be our NICU Superhero."
Congratulations to you Hayley! To see how Leo and Bonnie are getting on today, check out our
Instagram
as Emma has shared some delightful photos of her little miracles.
Our NICU Superhero Award
We are delighted that so many parents have chosen to nominate their NICU Superhero, but as we have received so many nominations in recent weeks, we are taking a little break before we accept any more. We will update you as soon as we are able to accept them again, it won't be long!