15 November 2023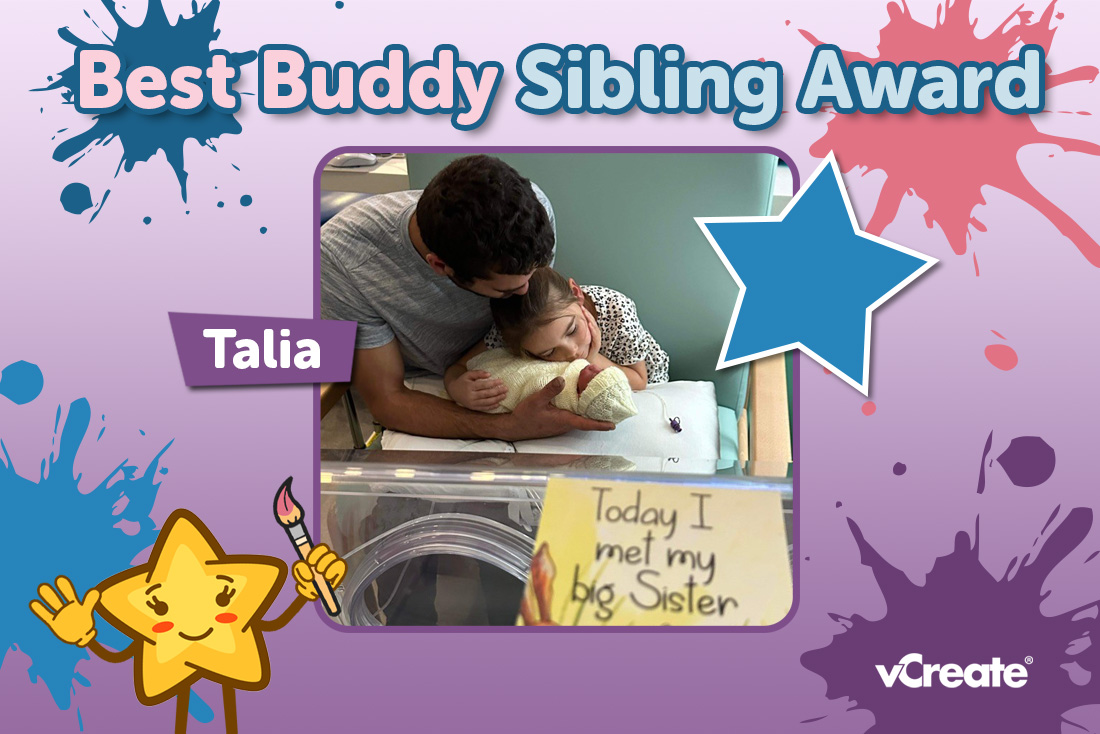 Talia, who was once a premature baby herself, has been nominated by her Mum for our Best Buddy Sibling Award.
When Talia's baby sister, Romy, was born at 31 weeks and 1 day gestation with IUGR, she was a superstar.

"Talia has taken the big sister role in her stride!

On her first visit to the NICU, she was overwhelmed by how scary it was but she built up the confidence to feed Romy through an NG tube. I was so proud!

Talia often sings songs to her baby sister and is practising to sign nursery rhymes to her when she's home."
Well done, Talia!
Your family are so proud of how you've taken everything in your stride and are such a great big sister.
Your certificate and goodies are on the way to you.
Do you know a super sibling?
If you know a brother or sister that has been very brave whilst their sibling has spent time in hospital, send us an
email
with their name, a photo, and why they are so amazing!