12 August 2021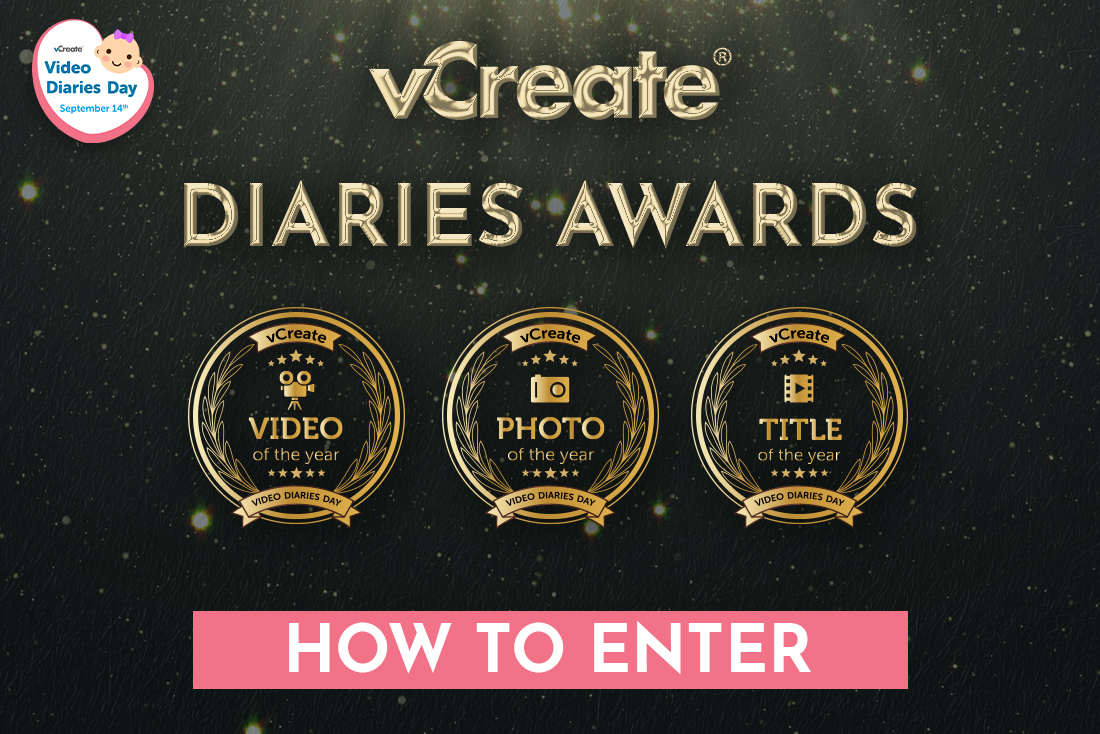 Our first-ever vCreate Diaries Awards are open for entries!
The 14th of September is Video Diaries Day where we will be making a song and dance about the amazing clinical teams that capture little ones' precious moments during their time in hospital.
To celebrate these wonderful teams and the brave families they support, we're launching our first-ever vCreate Diaries Awards and we need your help...
What categories can I enter?
Parents and carers are now able to nominate their favourite vCreate photos and videos for these categories:
🌟 Video Of The Year
🌟 Photo Of The Year
🌟 Title of The Year
You can enter as many categories as you like and there are no stipulations about what must be included in the photos and videos. As long as the photo or video was taken and shared on vCreate, it's in with a chance of winning!
Please note, you must have permission to share this image. We ask that only parents and carers submit nominations.
What are the prizes?
The winning family of each category will receive a
£100 Amazon voucher
, a trophy to show off to friends and vCreate goodies!
The clinical teams who took the winning photos/videos will also receive a trophy so they can be the envy of fellow units, and a hamper of treats!
In total, there are 6 prizes up for grabs - 3 for families and 3 for units.
How can I enter?
To nominate a photo or video and be in with a chance of winning a £100 Amazon voucher and some vCreate goodies for yourselves and the unit, email
parents@vcreate.tv
attaching your chosen photo and/or video along with the following information:
✔️ Your name (as the nominee)?
✔️ Your baby/child's name?
✔️ The unit who cared for your little one?
✔️ The category/ies you want to enter
✔️ Why you think your nomination deserves to win?
Entries will close at midnight on Thursday 2nd September.
The list of shortlisted nominees will be announced and open for a public vote on Monday 6th September with the winners announced on Video Diaries Day on the 14th September.

We can't wait to see your precious vCreate photos and videos!