11 August 2022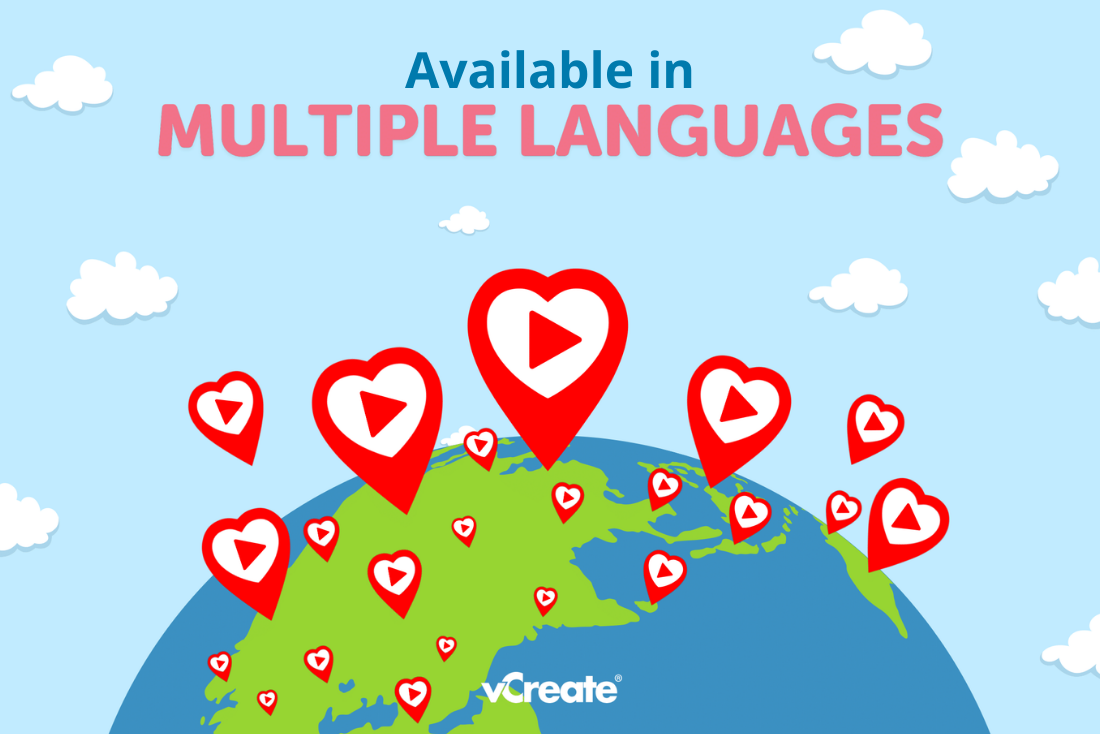 Our new features have landed! ✈️🌍
Alongside a new look, we have introduced an array of exciting new features to our video services, including multi-language capabilities.
When logging in
, parents and patients can now select their language of choice to auto-translate the service as well as all messages to and from clinical teams!
An estimated 10% of NHS patients don't speak English as their first language, and in areas like London and other major cities, the figure grows to around 1 in 5. Studies show that families who don't speak English may experience feelings of isolation, delayed or missed opportunities to be involved in their infants' care, and less social and emotional support in the UK.
We understand how isolating having a child in hospital can be, so we spent 18 months developing multi-language features to help families with language barriers stay connected with their little ones and clinical teams.
vCreate can now be viewed and used in the following languages:
- French
- German
- Italian
- Spanish
- Polish
- Punjabi
- Gujarati
- Bengali
- Urdu
- Ukrainian
More languages are constantly being added to support families all over the world as well as in the UK.
We have also introduced an array of other features, including password-less login using Face and Fingerprint ID, a user activity timeline and new ILAE Epilepsy Syndrome Classifications.
If you'd like to find out how you can use vCreate in your country or have any questions about the new features, please email
theteam@vcreate.tv
.