08 February 2018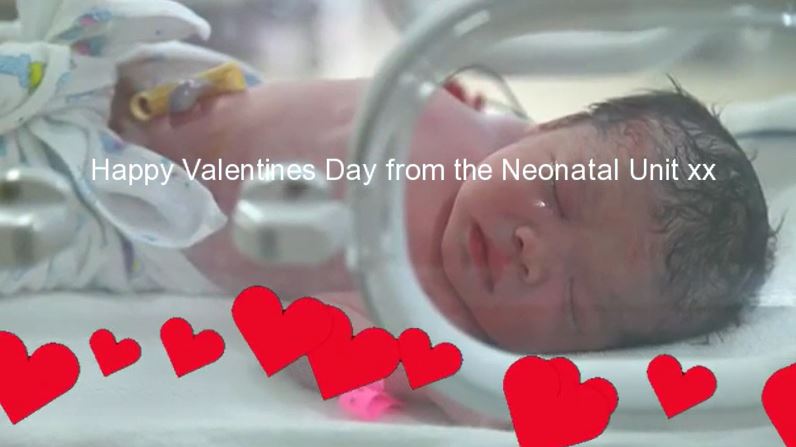 This Valentine's Day, neonatal nurses have the option of sending personalised Valentine's Day video messages from the neonatal unit with the "Valentine Hearts" effect, a feature available to all neonatal units using the vCreate Neonatal video system.
Valentine's Day is about telling those we love just how much they mean to us; however, when a child is receiving care in a neonatal unit, it is a stressful and difficult time for the parents. It's sometimes the little things that mean the most, that's why vCreate has created the Valentine Hearts effect so that parents will be able to receive messages of love and reassurance from the neonatal unit at times when they are not able to be with their child.
See an example
of a video made using the Valentine Hearts effect.
Valentine's-themed personalised videos are available to all units currently using the vCreate Neonatal video system. To make a valentine's video simply select the "Valentine Hearts" option from the background drop down under "Edit Clip", when typing a personal greeting.
Happy valentine's video making!