07 March 2018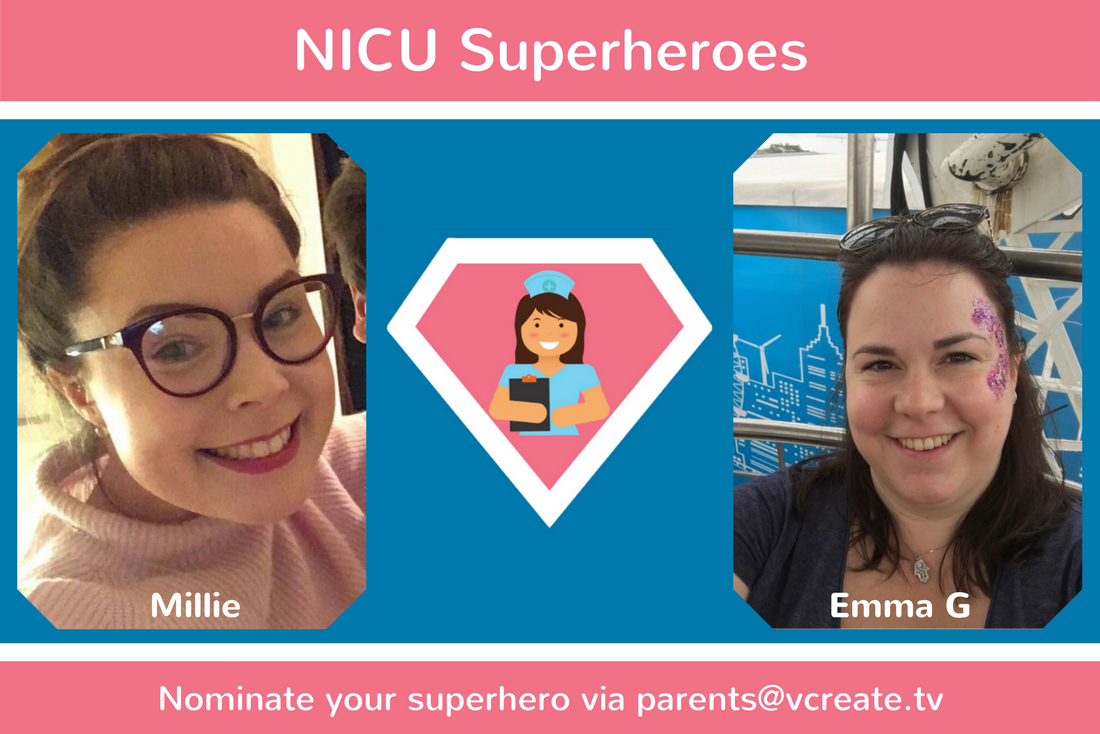 Monday, 5th March, was a day to remember at vCreate Towers as we launched our new parent-focused newsletter, The Little Miracles Roundup.
The Little Miracles Roundup aims to share the stories that matter most to parents of premature or poorly babies, as well as providing a platform for parents to engage with other parents, and for celebrating the amazing work of neonatal staff.
To recognise the great job that individuals and neonatal teams do, we've included the NICU Superheroes feature in The Little Miracles Roundup. The idea is that parents nominate their NICU superhero and we share why the NICU staff member has been chosen along with their photo.
In the first edition of The Little Miracles Roundup, we received two nominations from Charlotte Hinder, whose baby, Saul, is being cared for at St Michael's Neonatal Unit in Bristol. Charlotte nominated nurses, Emma G and Millie, here's why:
"Emma and Millie always go the extra mile with Saul whether that's decorating his room, washing and dressing him, making sure his bed space is tidy; more importantly, it's the way they interact with Saul the cuddles, games and giggles that make his days and nights and put me at ease when I'm not there.

I know he is being well looked after. I would like to say a massive thank you to both these ladies and all the other nurses who have cared for Saul. I am forever grateful to them for making our time at St Michael's so much more fun."
Congratulations to Emma and Millie, you rock!
To nominate your NICU superhero or superheroes, drop us a brief note with the name of the NHS staff member you're nominating, and which hospital they work in, to
parents@vcreate.tv
, or send us a direct message
@vCreateNeonatal
on Facebook. Your NICU superhero will be praised in our newsletter, as well as across social media.