24 August 2020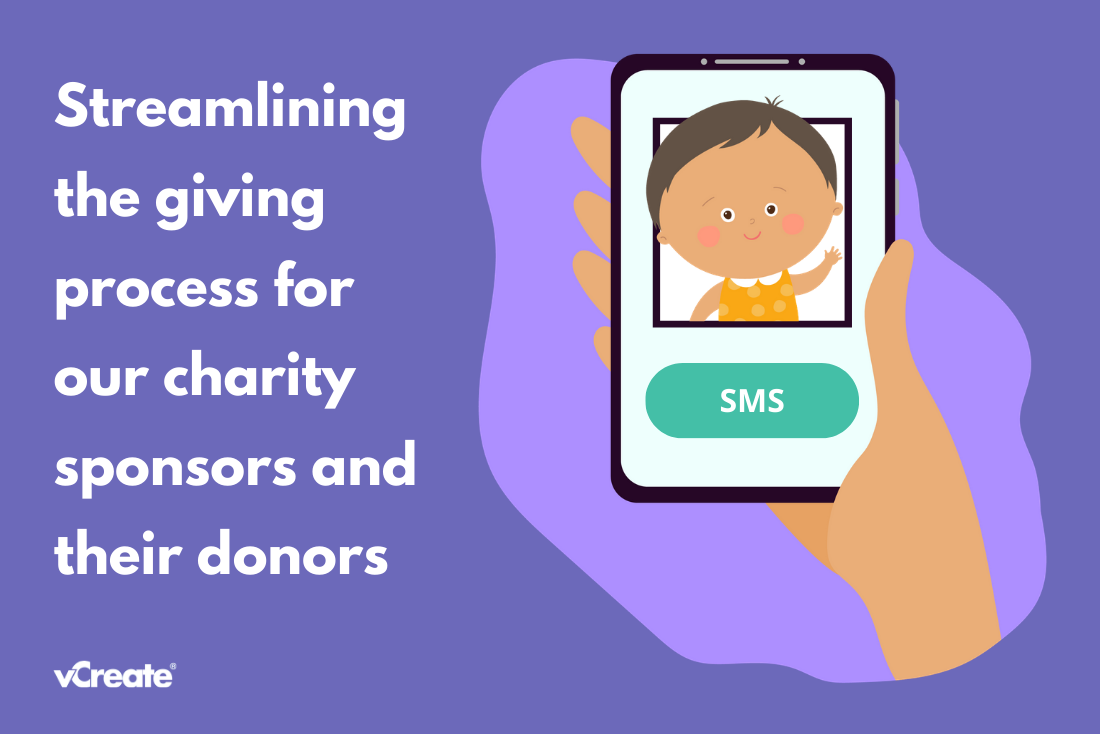 We are thrilled to share details of a project we have been working on with mobile payment providers, PM Connect, to help the charities sponsoring vCreate boost their fundraising efforts, through this new streamlined donation process.
Clinical staff in hospitals and children's hospices use vCreate to send short video or photo updates to the families of those in their care. These updates provide reassurance when parents cannot be with their child and over time, form a diary of the child's journey. As this service is provided to families at no cost, a large number of units using vCreate are
sponsored
by charitable organisations
Currently, those charities have their logos displayed with a link to a JustGiving page or PayPal account on their unit's vCreate instance, so families can see who has sponsored the service and they may choose to donate to the charity to support their ongoing work. This new feature will enable donors to give via their mobile phone bill, as direct carrier billing (DCB) streamlines the donation process so there is no need to enter bank card details and the whole process becomes much faster.
The first charity to trial this new feature is the
Emily Harris Foundation
, they sponsor vCreate on the neonatal unit at King's Mill Hospital in Mansfield. Clare Harris, Foundation Manager, has spoken about the support they offer to families and how this new feature will help:
"Myself and my husband, Neil, started the Foundation in 2008 in memory of our beloved daughter Emily Harris. We were blessed to spend the short time with her that we did, and wanted to keep her memory alive and repay the wonderful care we received, providing support for the King's Mill Hospital Neonatal Unit staff, patients and families.

This includes sponsoring the vCreate app, which has been widely used since we introduced it last year - with families regularly telling us how much it has helped them to receive video updates from their babies when they are unable to see them.

Sponsoring the app is therefore incredibly important, so we can continue to help keep up these connections. By making it easier for friends and family members to donate to us at the same time as viewing updates, the PM Connect and vCreate partnership will make lives easier for those donating, and in turn raise key funds to ensure we can continue supporting the Unit as much as possible."
Ben Moore, Founder of vCreate, said of this new development:
"Small independent charities like the Emily Harris Foundation work incredibly hard to provide support for services like vCreate. Making donating as simple as possible on the vCreate application will really help and there is no doubt that direct carrier billing really does eliminate hassle for relatives wanting to make a charitable contribution. The payment technology sits neatly in the platform, allowing users to make their donations in a streamlined, seamless way. Following initial roll-out, the plan is to introduce the technology to more of our charity partners and neonatal units across the country, with hospitals and charities also able to make use of the link via their own social media and website as well as on the vCreate site."
James Brighton, Partnerships Director at PM Connect, has said:
"We're proud to have been chosen by vCreate and the Emily Harris Foundation to provide mobile payment technology. With relatives predominately using mobile to access vCreate's secure messages, images and videos, our incorporated payment platform - allowing users to donate without taking them away from the app environment - was a perfect fit.

The app uses pre-developed technology, which can "plug-in" to multiple environments, maximising choice. From sharing on social to incorporating into newsletters and emails, we hope to provide an easy way for users to make donations at a stressful time, maximising charity support."
We are sure this new feature will help charities to secure vital donations, especially during this challenging time.