10 November 2017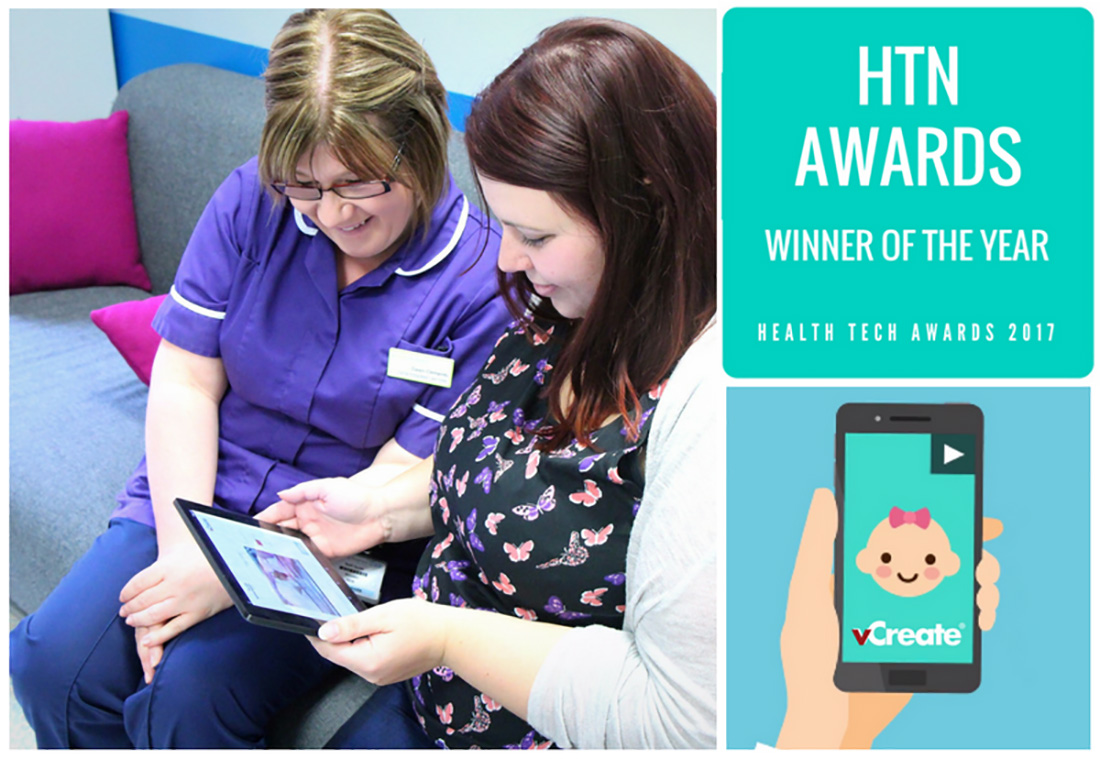 vCreate is delighted to announce that we are Health Tech News' "Winner of the Year 2017" for our Secure Video Messaging technology that minimises separation anxiety in parents of premature and sick infants.
We would like to thank the HTN Awards for recognising our technology and congratulate all 15 finalists, and the winners of the Tech Project, Innovation of the Year and Impact of the Year Awards.
Sean White, Editor, Health Tech Newspaper
(www.thehtn.co.uk)
, said: "We're really proud to cover some great technology projects from across secondary care, primary care and CCGs. The HTN Awards were launched to celebrate a selection of these projects and recognise their fantastic work."
"We were overwhelmed with the number of entries and the high quality of entries that made our shortlist. The judging process took a lot longer than we expected, hours and hours in fact of debate, however we finally chose our winners. I am delighted to announce vCreate is our Winner of the Year for the significant impact the technology makes to the parents and families of premature babies. Well done to everyone at vCreate."
Ben Moore, Founder of vCreate, said: "We're thrilled to be the recipients of this special award; to be considered alongside so many amazing tech projects is a real honour. I would like to say a huge thank you to all of the neonatal units and the parents who have supported this initiative and who have contributed immensely to us receiving this award today. We are looking forward to working with more neonatal units in 2018, as news of Secure Video Messaging spreads, and the popularity of video updates continues to grow among parents of premature babies."
Head to the official
HTN Awards
website for further details of all award category winners and runners up.