18 May 2018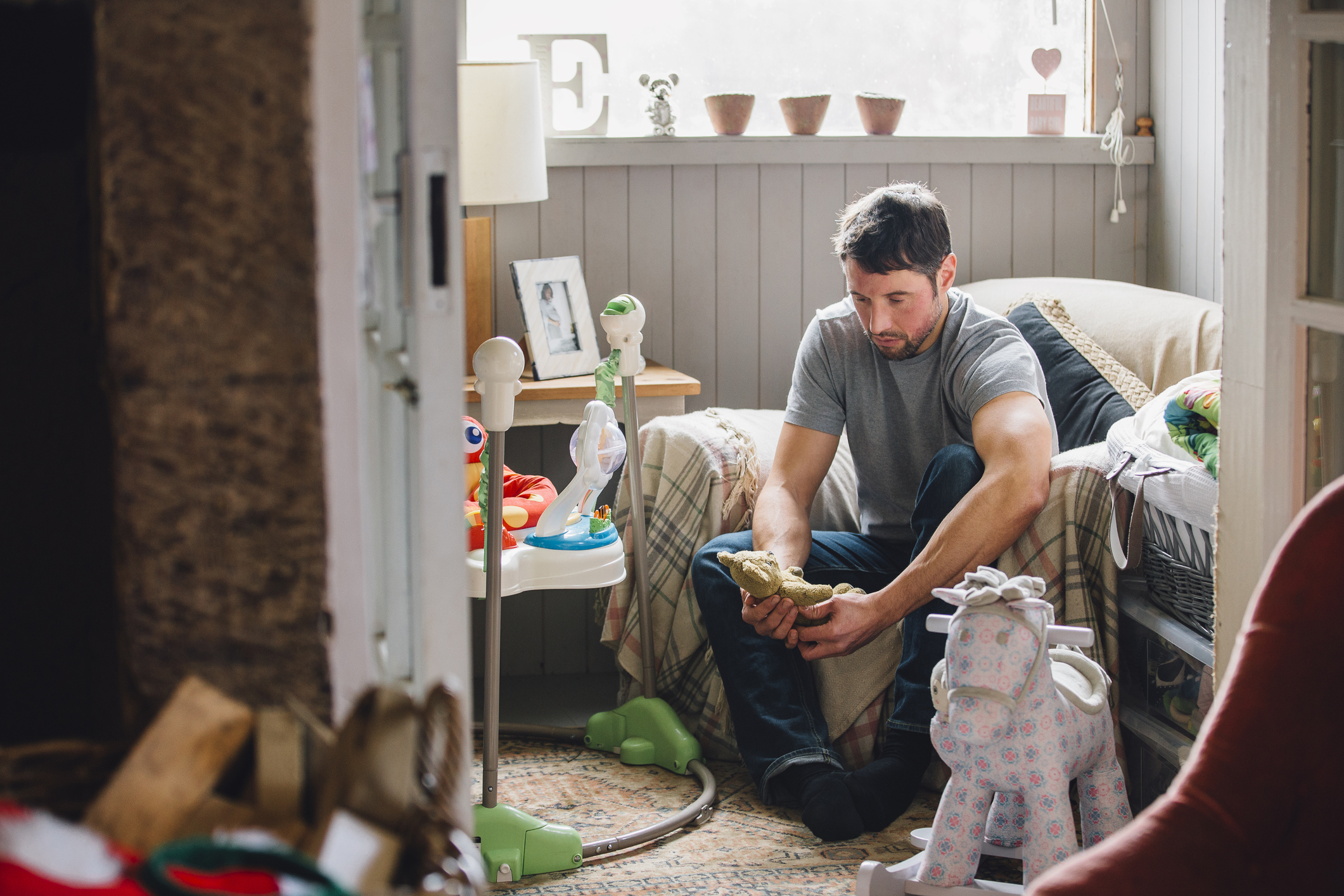 The impact of premature birth on fathers is unfortunately an under-discussed topic, despite dads feeling just as scared and overwhelmed as their partners. Fathers to premature babies have spoken out about how they felt they couldn't open up about their feelings.
Ben Orrah
spoke to the Yorkshire Post about his mental health struggles and being diagnosed with PTSD after the premature birth of his twins.
Stress following the admission of a baby to neonatal care is a common and understandable symptom in both mum and dad; however, the pressure for dads is amplified because fathers of preemies need to go back to work sooner, as well as caring for other children. In addition, dads have the increased worry of having both their partner and their child in the NICU.
In a study published in December 2017 in the Journal of Perinatal and Neonatal Nursing, Dr. Craig Garfield, puts into context what
preemie dads
go through: "Dad goes from a situation where the baby and mum are cared for by experts in the hospital to having to simultaneously care for his baby, partner and work. He is supposed to be the 'rock' for his partner but the stress can really set in."
Support and Helping Yourself
Preemie fathers don't always get the support they need. The below tips could help to make the NICU journey for dads that little bit easier.
1. The roller coaster of emotions:
Many parents describe their NICU experience as a roller coaster of emotions. You may feel fearful, anxious and even helpless as you journey down a path that you have no control over. Try to take each day as it comes so you don't feel overwhelmed.
2. Don't keep your emotions bottled up:
The birth of a poorly child can put great stress on family relationships. It is important you express and share your feelings with your partner throughout your baby's neonatal journey so that you can support each other by working together as a team.
3. Seek support:
See if your NICU has a support group and consider attending, alternatively, you can find support from other parents online in groups like
The Graham's Foundation
. Talking to others who have been through a NICU journey or who are currently in the same situation as you can be very helpful and ease feelings of isolation. Maybe you could arrange a
'Dads' night out
with your fellow NICU dads?
4. Stay informed:
The more involved you feel, the more confident you will be. Speak with the nurse's and doctors caring for your baby and ask whatever questions you need to ask, to understand just what's going on and how you can help...you might be surprised by how much parents can do to help. From reading to cuddling, they may seem like small things but they can make the world of difference to your baby's development.
5. Look after you:
Remember, you are only human. Make sure you get adequate amounts of sleep, exercise and maintain a healthy diet as this will help you to relieve stress and recharge.
6. Take time out:
It may feel selfish but we promise that is not the case! Try to take a bit of time for yourself every day to help you reduce stress. Try spending a bit of time doing something you love, maybe reading, spending time with other family members such as your other children, or just reflecting.
7. Ask for help when you need it:
You can't do everything, so ask for and accept help from others. Many family members want to help but aren't sure what to do. Make a list of practical things that people can do to help...maybe helping out at home with the shopping or cleaning?
8. Be there for your partner:
If your partner is unable to see your baby regularly as she herself is unwell, take pictures and
videos
of your baby and try to update her on baby's progress so she feels she isn't missing out.
9. Be patient:
Both you and your partner will feel exhausted, and she, like you will be experiencing a whole range of conflicting emotions. Sadly, some mums of premature babies feel they are somehow to blame for the early arrival of baby, so extra reassurance and support might be needed.
10. Support in all areas of your life:
Let your employer know about your situation as you may need to reduce your hours to spend more time with your partner and family. Try to take the stress of work out of the equation if possible so you can focus on your family.
Most of all, take pride in all the little things you can do to help your baby and partner and take the time to enjoy the precious milestones and moments you share together. You're doing great!