26 September 2017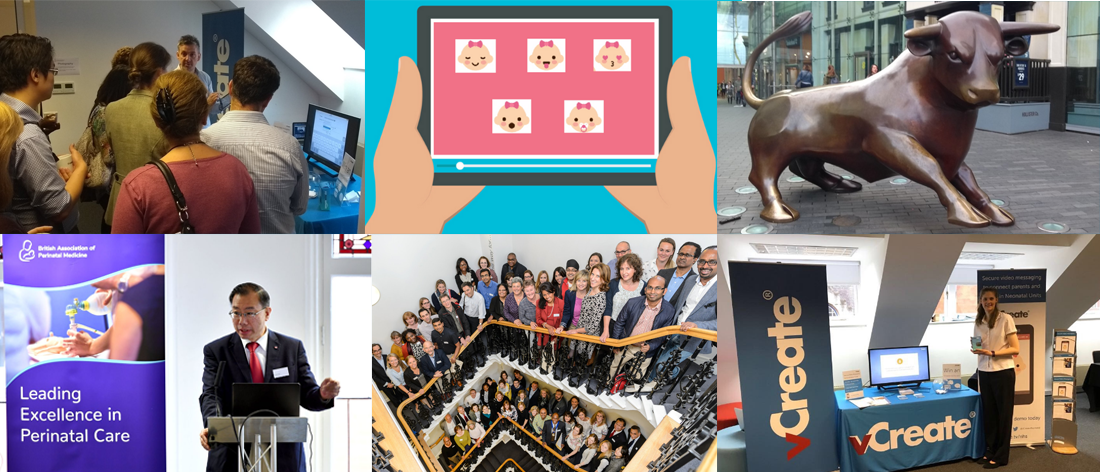 This year the vCreate team attended our first ever BAPM Conference in Birmingham. We feel proud to have been part of the two-day event, where we had the privilege of listening to inspirational talks, and meeting doctors and nurses from around the world.
Post-BAPM, we share our top five conference highlights:
1. To make change happen in the NICU everyone needs to be on board
Quality in neonatal care remains a focus for NICUs, and at this year's BAPM conference, Dr. Shoo Lee, a true great of neonatal care, presented his latest quality of care research. Dr Shoo Lee's leadership has led to a radical improvement in quality of care over the last ten years, and at BAPM, Dr. Lee talked about how this transformation was made possible.
Dr. Lee said in the Founder's Lecture that: "To bring about quality improvements, NICUs need to implement change from the ground up, involve everyone and get people motivated. Trust, openness, persistence, recruitment and encouragement are all important characteristics for change to happen in the NICU."
2. Family integrated care will take centre stage in 2017-2018
The neonatal community in the UK has learnt from the work of Dr. Lee, who pioneered family integrated care in Canada, and from speaking with visitors about their FICare plans, we think that UK neonatal units, have, and will continue to transition to a care model that recognises parents as true partners in care, whilst encouraging them to play an active role in caring for their own baby. Medical staff are actively seeking our interventions and technology that will support their FICare goals. We are already seeing some brilliant examples of inspiring FICare initiatives, and we talked about how ten of our favourite initiatives are supporting parents and families in an earlier
blog post
.
3. Knowledge sharing and information exchange will enhance quality levels
According to Dr. Lee, NHS neonatal units would benefit from looking at where other countries are successful and learning how to adopt successful processes for their own neonatal unit. In Canada, each neonatal unit has a team of nurse champions who provide continuous feedback to department heads and evaluate whether new processes are sustainable, and what specific improvements are necessary. Dr. Shoo Lee cited nurse champions as making a hugely positive difference towards enhancing quality improvement, and encouraged UK NHS neonatal units to do the same.
4. Neonatal units are open to innovative funding methods
At BAPM 2017, vCreate presented its innovative funding model that ensures units and parents can access Secure Video Messaging for free. vCreate works with your hospital charity to find a suitable sponsor or benefactor. The sponsor benefits from positive brand association by having their logo on the application. In addition, units and their associated charity can choose to have a 'donate' button on their instance of vCreate made visible to parents who use the service; this enables units to fundraise through the application. vCreate's funding model was well received at BAPM, with many units enquiring about Secure Video Messaging and requesting a trial for their NICU.
5. Neonatal staff are the best dancers
Not only do neonatal staff do an amazing job of caring for premature and sick babies and their parents, they are also pros on the dancefloor, putting our own moves to shame.
On behalf of the onsite team who attended BAPM this year, thank you to everyone who visited our stand; it was a pleasure to be part of such a valuable conference; and we're looking forward to continuing the dialogue over the coming months.