10 July 2020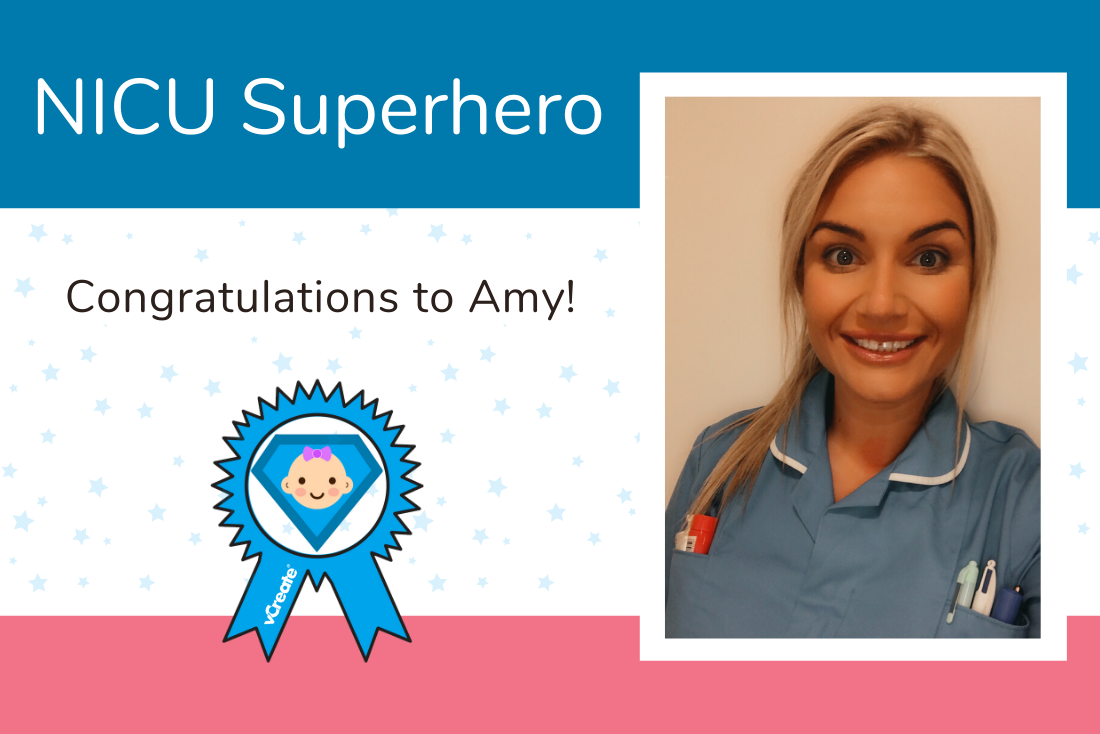 Gemma and Jason have chosen to nominate Amy Davies from Royal Stoke University Hospital.
Owen and Alexander were born prematurely at 27 weeks and 3 days gestation, and cared for by the team in the Neonatal Intensive Care Unit at the Royal Stoke University Hospital. Very sadly, Alexander passed away 6 days later. Owen fought on, spending over 4 months in the unit before he was strong enough to go home.
During Owen's time on the unit, Gemma contacted us on behalf of herself and Owen's dad Jason, to nominate a member of the team caring for their boy, for our NICU Superhero Award. Here's who they chose and why:
"I would like to nominate Staff Nurse Amy Davies, I feel completely at ease when I know Amy is looking after my little man, she goes above and beyond for him. I come in and he's all sparkling and clean and she's pushed him to achieve and progress on her shift! He thrives when she's his nurse.

He's been on the unit for 3 months so far. Amy has been amazing for us as a family, an emotional support as well as everything she does with Owen too! She spent so much time making his little foot and hand prints and sends us videos and pictures of him throughout the night.

She's a shoulder to cry on when times are getting tough, and has helped us a lot throughout losing our other son too. She's also very funny and always cheers both me and dad up when we need it."
Well we are delighted to learn that Owen is now home with his mum and dad, and if you'd like to see how he is doing, click
here
. Congratulations to Amy for taking such good care of her small but mighty patient and his family.
Our NICU Superhero Award
We are currently taking a little break before we accept any further nominations for our NICU Superhero Award. We will update you as soon as we are able to accept them again.
We are still accepting nominations for our new
PICU Superstars Award
, launched to help celebrate the equally sensational work of those caring for poorly children in our Paediatric Intensive Care Units.