21 August 2020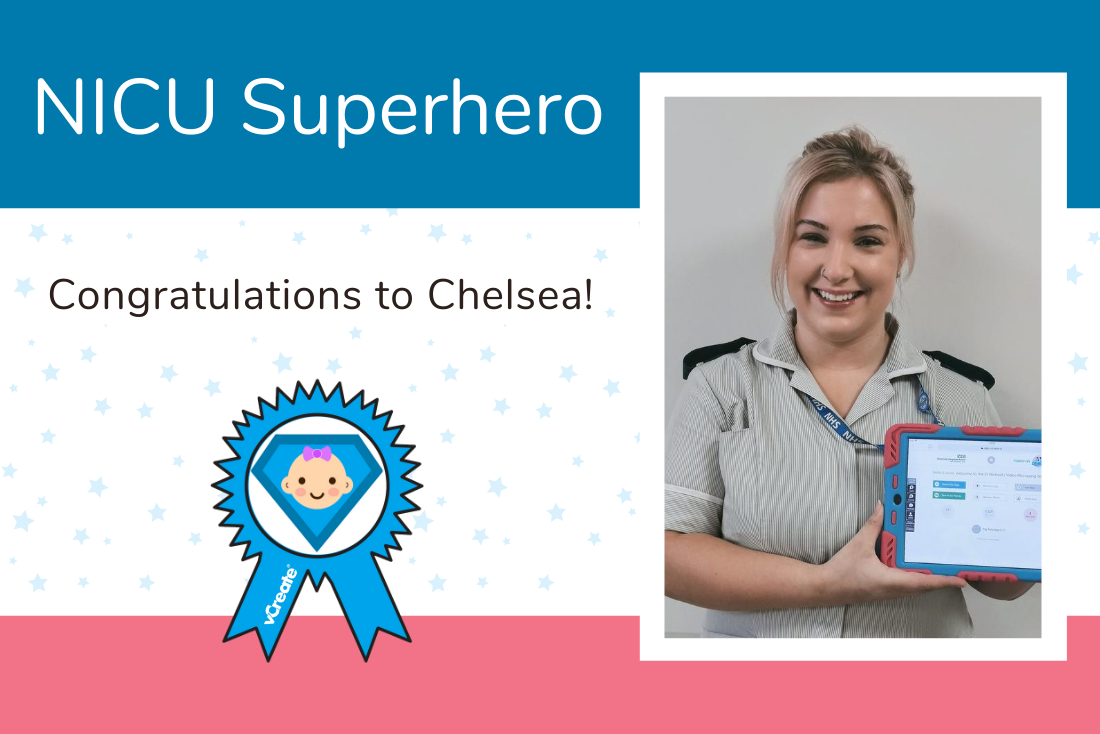 Baby Avalon was born prematurely at 33 weeks gestation earlier this year and went on to spend 3 weeks in the neonatal unit at St Michael's Hospital in Bristol. Following the family's experience, Avalon's mum, Natasha Attwood, contacted us to let us know about a super special nurse on the unit. This nurse helped Natasha and Avalon's dad, Scott, through this worrying time and so they chose to nominate her for our NICU Superhero Award! Here's what Natasha told us:
"We'd like to nominate Chlesea Morgan from the unit after she cared for our premie, Avalon. I'm 100% sure that the other parents whose babies were cared for by Chelsea would agree with this nomination.

Chelsea is a fantastic nurse, regardless of the situation, she always wore a smile, an infectious one at that. She radiates positivity and always had a listening ear. Her care of the babies was second to none, she was always going the extra mile and nothing was ever too much trouble.

She is a fantastic listener and so supportive of parents, she always knew when a parent needed to take 5 and have a cuppa. Even when reluctant to do so, she would encourage you to and to not feel guilty. I literally could write forever about how wonderful she is! Her personality is hilarious and she never failed to make me laugh.

Avalon is doing amazing now, she's gaining weight and growing beautifully, she's definitely not as chilled as she was in her NICU days, as when it's time for a feed she wants feeding yesterday!"
Thank you for sharing your nomination Natasha and Scott and congratulations to Chelsea! To see how Avalon is getting on, take a look at these delightful
photos
of her rocking her pineapple outfit!
Our NICU Superhero Award
We are currently taking a little break before we accept any further nominations for our NICU Superhero Award. We will update you as soon as we are able to accept them again.
We are still accepting nominations for our new
PICU Superstars Award
, launched to help celebrate the equally sensational work of those caring for poorly children in our Paediatric Intensive Care Units.