24 July 2020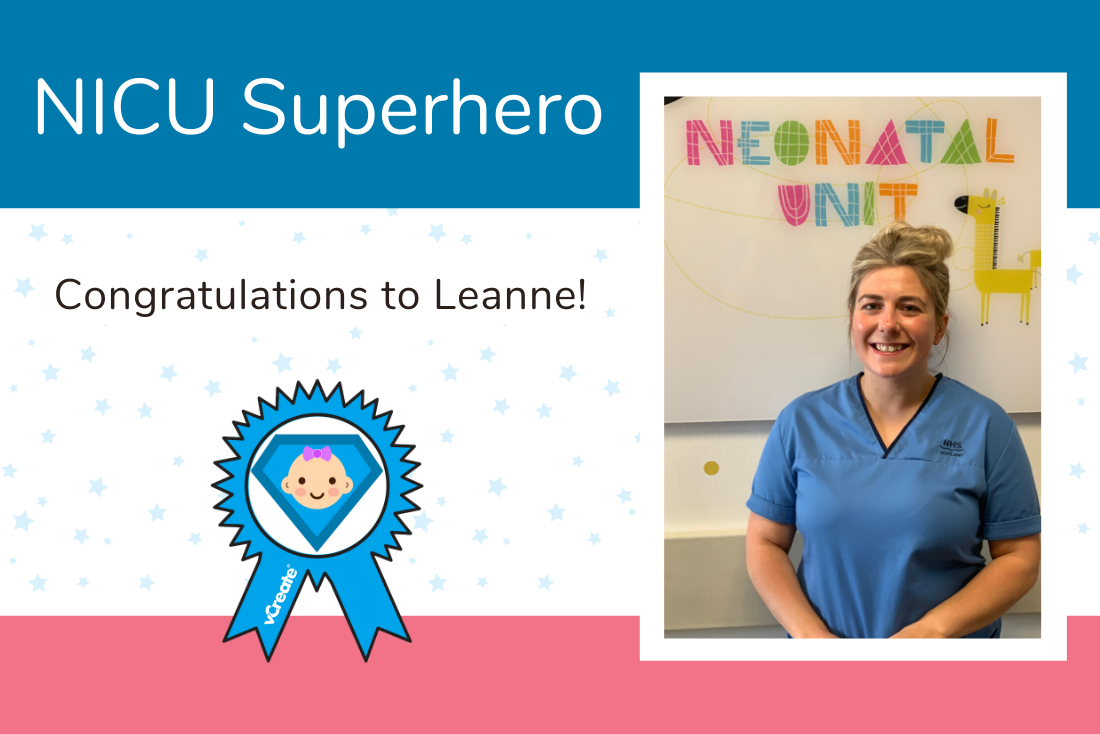 Today's nomination for our NICU Superhero Award comes from
The Shetlanders
, Joanne Stewart and Ross Smith. Their baby girl, Ava, was born in Shetland at 38 weeks and 6 days gestation and was transferred to Aberdeen Maternity Hospital the following day. Suffering from an infection, Ava required a stay in the Neonatal Intensive Care Unit and it was during her stay that her parents met their NICU Superhero, Joanne told us:
"I am nominating Leanne Cumming because she was there for my little baby Ava from the first day we were in the NICU. We were flown from Shetland on an emergency flight so it was all very stressful and worrying, considering the condition Ava was in.

From the morning Leanne came in she was there for us. Her and Ava had a great relationship and we always looked forward to seeing Leanne come in for her shift. It helped knowing she was there looking after Ava and she was also very supportive and helped me express whilst Ava was recovering, she really did make it easier.

She is such a lovely and amazing person and I hope we can all see her again someday, thank you so much Leanne! All the other people that helped Ava were amazing too, we couldn't have asked for a better place for Ava to be treated. Massive thank you to them all, we will forever be grateful. Joanne, Ross and Ava."
Thank you for sharing your nomination and congratulations to Leanne! To see how Ava is getting on, take a look at these
photos
of her looking very fashionable with her funky headbands!
Our NICU Superhero Award
We are currently taking a little break before we accept any further nominations for our NICU Superhero Award. We will update you as soon as we are able to accept them again.
We are still accepting nominations for our new
PICU Superstars Award
, launched to help celebrate the equally sensational work of those caring for poorly children in our Paediatric Intensive Care Units.