09 December 2020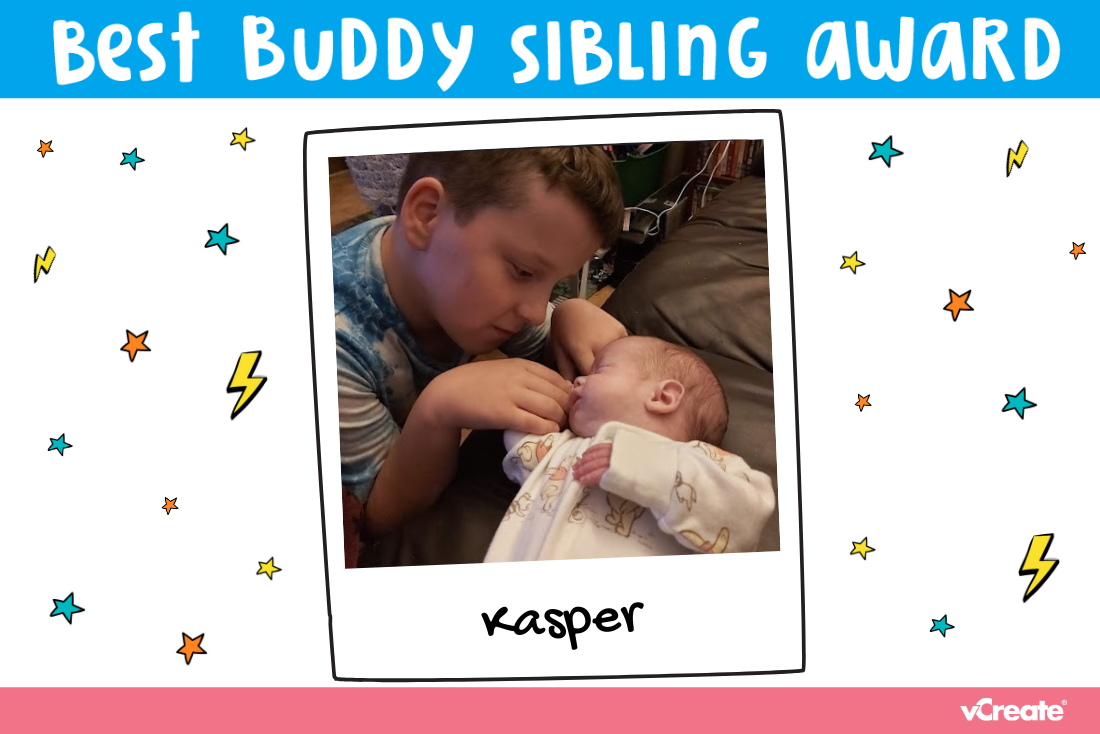 Kasper's Mum, Kelly, has described her son as "kind, compassionate, funny, thoughtful and caring."
Kasper's brother, Ace, was born 12 weeks early at St Peter's Hospital in Chertsey. Kasper (10) has been a little superstar during this time and that is why he has been nominated for our Best Buddy Sibling Award.
"I had some serious complications which very nearly ended my life. As Ace was born in August, Kasper had no summer holidays to speak of but he didn't complain once. In fact, his only concern was how his baby brother was.

The day he came home, our lovely cat passed away and Kasper was devastated. They had a close bond and he was so upset. Despite this upset, the second he laid eyes on Ace, there was nothing but love and he has stepped up to become a wonderful big brother. He holds Ace's hand when he is crying and more often than not, the crying stops.

I'm incredibly proud of Kasper and the way he has dealt with everything this year has thrown at him!"
Congratulations to you, Kasper! What a wonderful young man you are. Ace is very lucky to have such a caring big brother.
Kelly has said that Kasper received photos and videos via
vCreate
of his baby brother. "Kasper would visibly melt when he saw photos and videos. He had so much pride in his baby brother's strength."
Our Best Buddy Sibling Award
Read all about our
new award
and let us know if there is a super special sibling in your life that you would like to make a big fuss of.