06 January 2021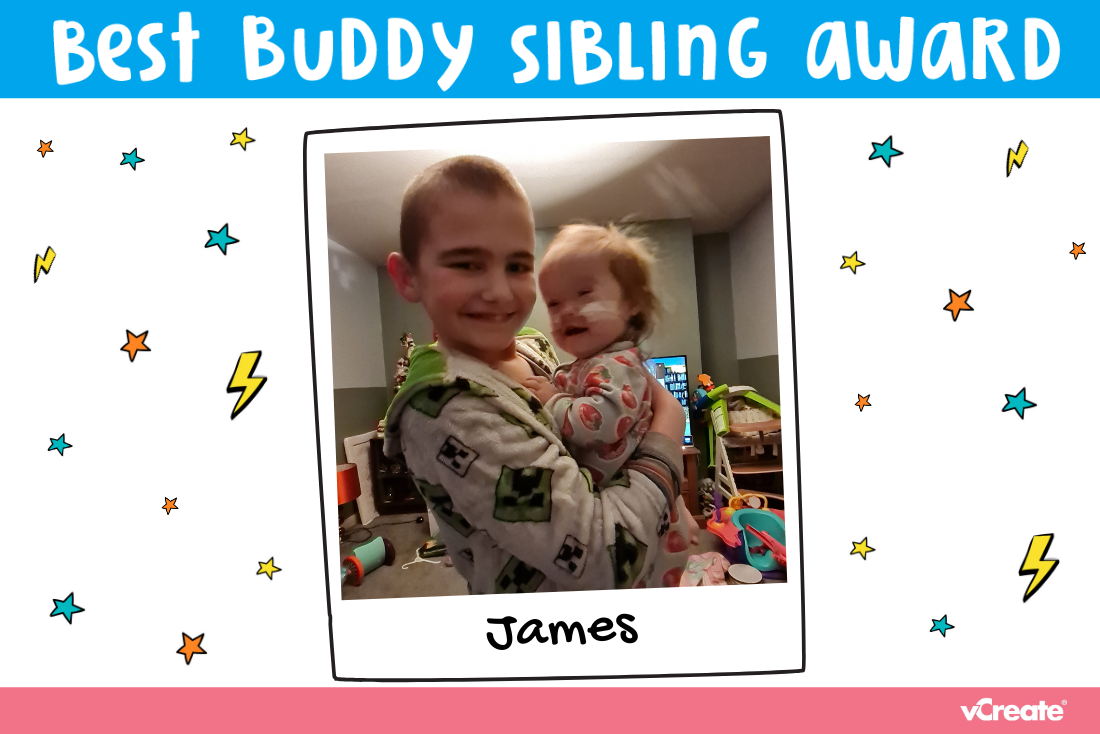 'Brave, special, caring, awesome, and helpful.'
These are words that Lyn, James' Mum, has used to describe her wonderful son.
Lyn has nominated her son, James (9), for our Best Buddy Sibling Award because he has been so incredibly brave whilst his sister, Jessica (2), has been receiving ongoing medical care at The Royal Hospital For Children in Glasgow.
"James' sister, Jessica, has a lot of ongoing medical issues and is in and out of hospital. She usually needs PICU admission each time. James has been so brave in the way he has coped with everything, especially as he has autism.

Having autism means James struggles with change and there has been a lot of upheaval in our family with Jessica needing so much care. However, James has coped amazingly well and even though he misses his sister, he gets on with things like the superstar he is.

He understands why sometimes she needs to be in hospital and that while the PICU may look scary, they take good care of her.

At the moment, James is unable to visit Jessica in hospital, but he understands what is going on and why there are restrictions.

We are so proud of James. We are proud of how brave he is and how he looks after his sister."
What a superstar you are James! Jessica is very lucky to have such a fantastic big brother and you are very deserving of this award. Keep an eye out for your Best Buddy certificate and goodies which will be arriving in the post soon.
Our Best Buddy Sibling Award
Read all about our
special award
and let us know if there is a super special sibling in your life that deserves a special shout-out.