17 July 2020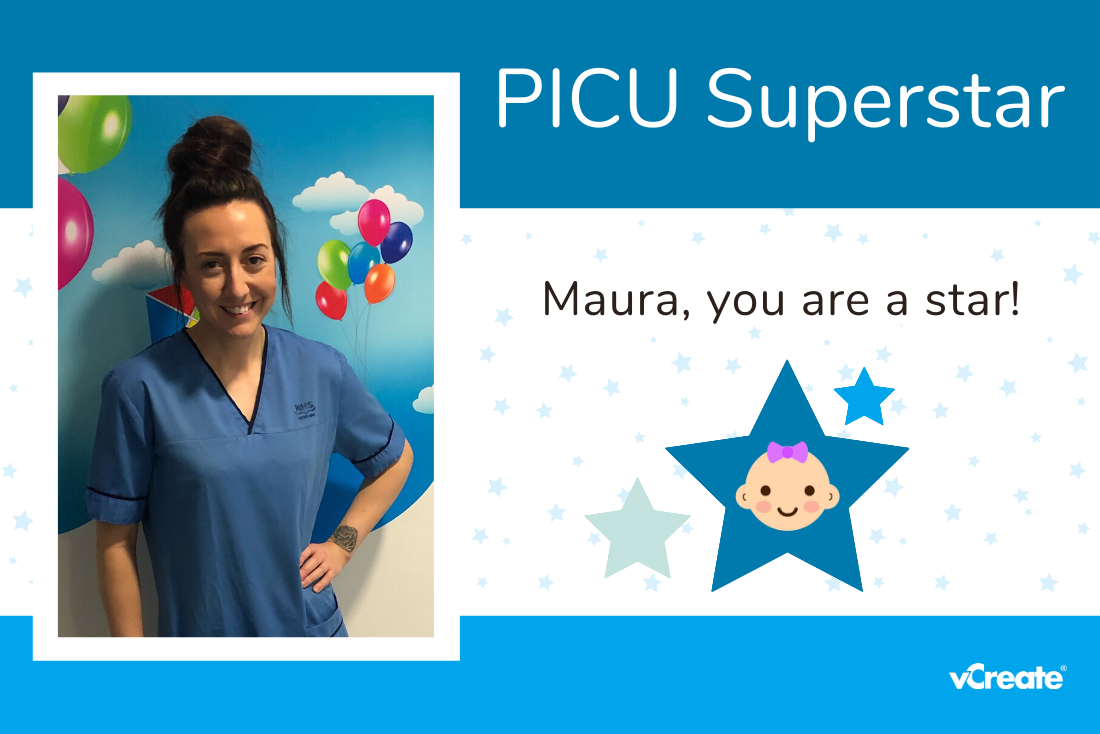 Catherine and Steven Urquhart's baby girl recently underwent heart surgery at just 7 months of age. Catherine told us that, "Sophia-Louise is an absolute superstar, she was sitting up the very next day, her surgeon told us how strong and feisty she had been throughout. Her strength is inspirational and certainly helped her mummy and daddy through."
Well Sophia isn't the only superstar that Catherine and Steven know and they got in touch to nominate their PICU Superstar for our award. They have nominated a member of the team from the Paediatric Intensive Care Unit at the Royal Hospital for Children in Glasgow, for the exceptional care that Sophia-Louise received following her surgery. Here's what Catherine told us:
"We would like to nominate Maura McRobert as our PICU Superstar. Our daughter's transition from theatre to ICU was a shock to any parent, but having Maura as the nurse who settled Sophia into PICU put us at ease. We saw how well she took control of our daughter's life.

We feel she went above and beyond, not taking a break until she felt Sophia was comfortable and settled well into PICU. We sat in our chairs in a state of shock but also in awe of this whole process, making the most difficult day of our lives that little bit easier. So thank you unlimited Maura!! You have no idea how much this meant to us."
Congratulations to Maura! To take a look at how your former patient is now getting on, check out these
photos
that Catherine and Steven shared with us of their, "little princess heart warrior." So wonderful to see, thank you for sharing.
Nominate Your PICU Superstar
To nominate a member of the PICU team that took incredible care of your child and to say an extra special thank you, send us an
email
. All PICU Superstars will receive a big shout out and we'll post them a certificate and rosette as a keepsake. To read more about the award,
click here
.