06 November 2020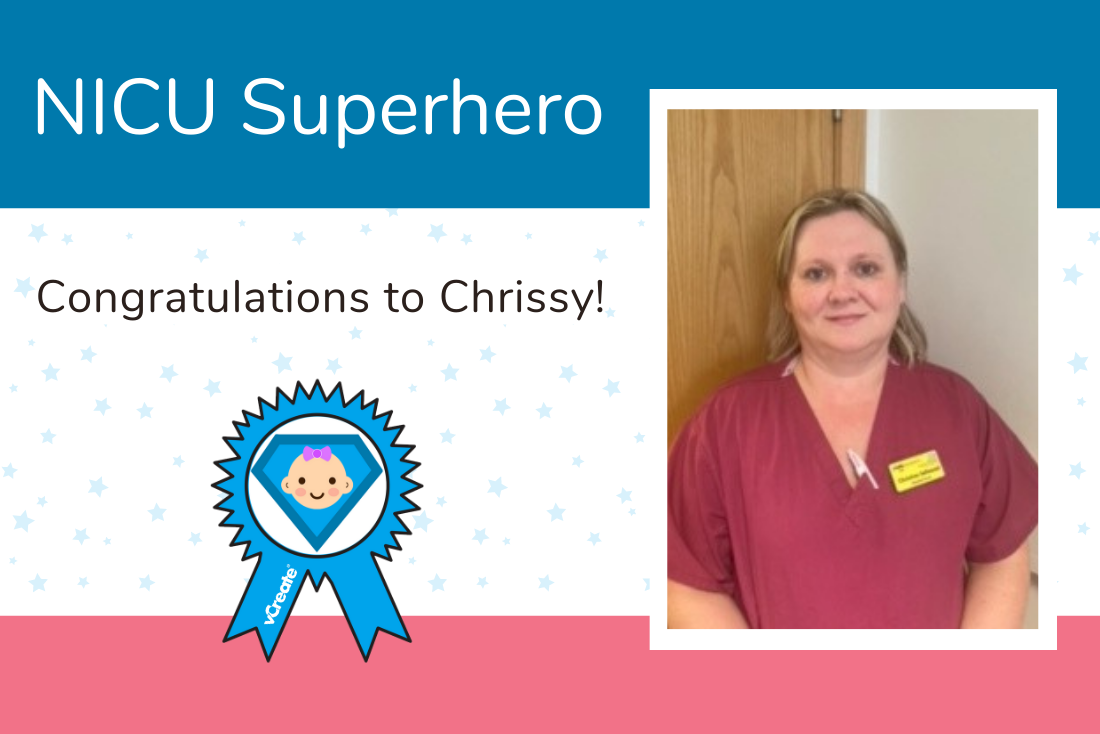 Noah's Mum, Millie Rogerson, has nominated Chrissy Sellwood from William Harvey Hospital in Ashford for our NICU Superhero Award. Baby Noah was born prematurely at 32 weeks gestation and spent 5 weeks in the hospital and Chrissy was there every step of the way, which is why she is today's NICU Superhero! Millie said:
"Chrissy helped me when my son, Noah, was in the NICU. She was always there to reassure me when things didn't go well, she helped me so much on my journey with my son. Chrissy cared for Noah every shift she was on and she was the nurse who discharged him, in fact, Noah was her first official discharge!

I was having a very hard time adapting to life as a single Mum of a very poorly baby and she was the person who would sit with me, helping me. She really made a horrible situation into a positive one and I will be forever grateful and so is Noah! I really can't thank her enough."
Congratulations to Chrissy! A well deserved nomination. Noah is now thriving and as you can see in his
photos
, he is a real happy chappy!
Would you like to nominate your NICU Superhero?
Our new nomination process means that we will be accepting a small number of nominations on a regular basis. You can read all about the award and nomination process
here
.