01 May 2020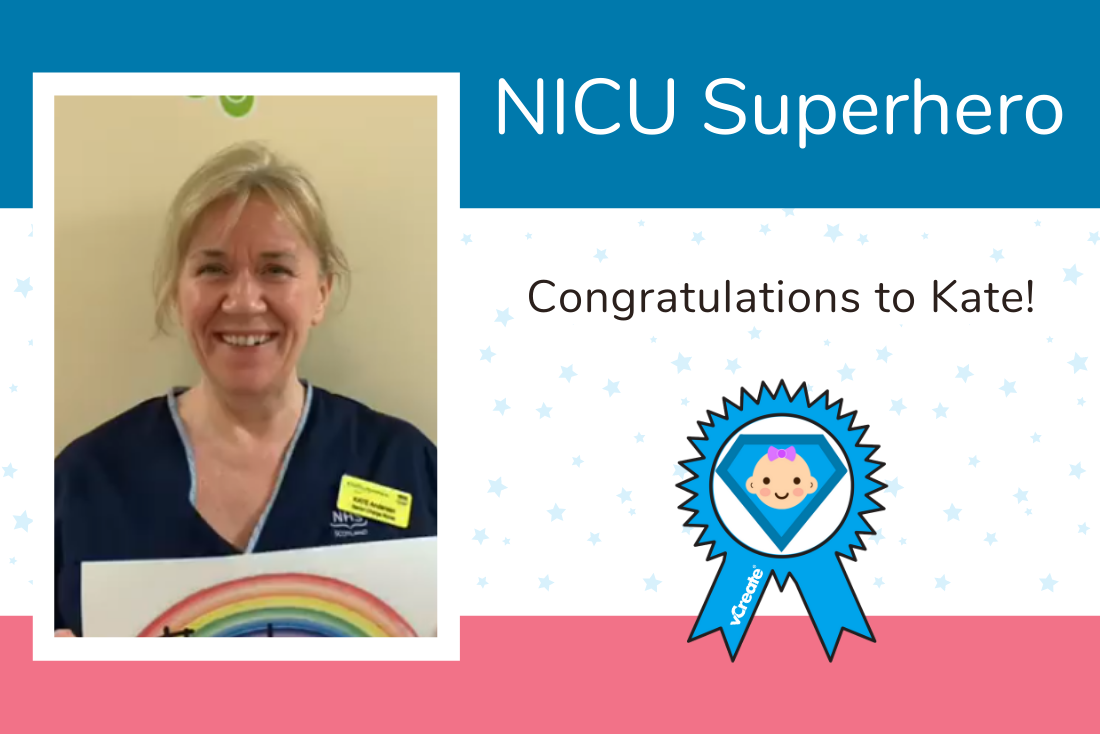 On Tuesday we crowned your NICU Superhero of the Year 2020 - today we enter the third year of our award!
Over the last few years we have received 79 nominations from the parents of premature or poorly babies. They wanted to share their thanks and praise for those special people who helped them when their babies were born too soon or too unwell to go home right away. Our NHS heroes were there to take care of them and their babies in their hour of need and our award helps them to recognise those people for the wonderful work they do.
Today we share Rachel Reynolds nomination for
Kate Andersen
, Senior Charge Nurse at the Royal Hospital for Children in Glasgow. Rachel's little boy Jack was born in August last year, here's what she told us:
"We would like to nominate Kate from the Royal Hospital for Children in Glasgow as our NICU Superhero. My baby Jack was born at home last August and was taken to the Royal Alexandra Hospital in Paisley by ambulance, before being transferred to the Royal Hospital for Children within a few hours.

Jack was a week overdue but he required cooling therapy as a result of his delivery and went on to spend 10 days in hospital between both the Neonatal Intensive Care Unit and Special Care Baby Unit.

Kate looked after us for the first 3 days of Jack's stay and I use the term "us" as not only did she provide the best care for my baby, but also for me, his dad and his big brother. We felt like she truly knew Jack and she was such a support to me, we will never forget her!

I think it is amazing for the nurses to be recognised for the wonderful job they do. Jack has been out clapping at 8pm on a Thursday and we are grateful every single day. He is home and thriving!"
It's lovely to know that Jack is doing so well and joining in the weekly clap for our carers, thanking incredible NHS heroes like Kate. Thank you for your nomination Rachel and for sharing your precious
photos
of Jack with us.
Our NICU Superhero Award
We are delighted that so many parents have chosen to nominate their NICU Superheroes, but as we have received so many nominations in recent weeks, we are taking a little break before we accept anymore. We will update you as soon as we are able to accept them again, it won't be long!