12 June 2020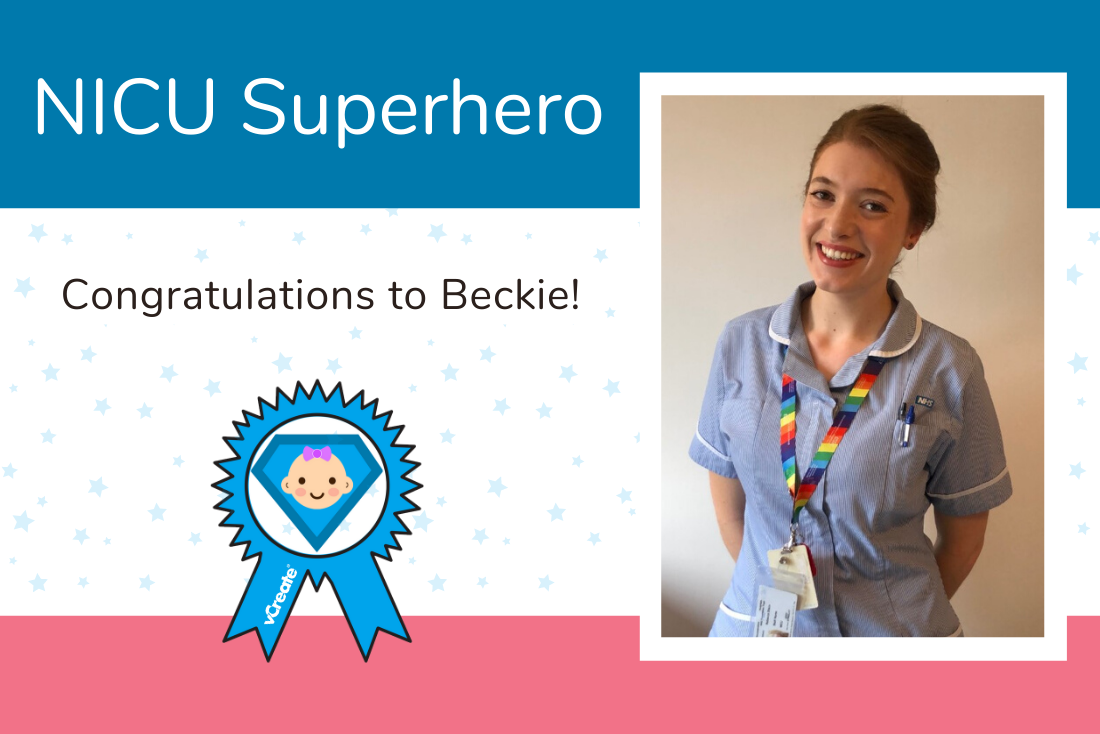 Today's nomination for our NICU Superhero Award comes from Arthur's parents, Natalie and James Groome.
Little Arthur was born prematurely at 27 weeks gestation and cared for by the team in the neonatal unit at Gloucestershire Royal Hospital. Natalie got in touch to tell us about one member of the team in particular who will always hold a special place in their hearts, Beckie Diaco. Here's what Natalie told us:
"Our miracle IVF baby boy has certainly taken us through a roller coaster of ups and downs over the last year and I would like to nominate our very own superhero.

Beckie was our guardian angel throughout our stay at GRH ICU. Not only did she look after our miracle baby Arthur from the moment he was born at 27 weeks, to the day he left the hospital 10 weeks later, but also our closest friends and family who came to visit.

I can go on and on about her to be honest, all the nurses and doctors! It was such a huge part of our lives. Beckie, we know Arthur would love you and we can't wait to tell him all about you."
Congratulations to Beckie! You certainly made an impression on the Groome family and you'll be pleased to hear that Arthur has a special birthday coming up soon, he will be one in July! To see some photos of how this little lad is now doing, take a look at our
Instagram
page.
A little note about the award
We are currently taking a little break before we accept any further nominations for our NICU Superhero Award. We will update you as soon as we are able to accept them again.
We are however now accepting nominations for our new
PICU Superstars Award
, launched to help celebrate the equally sensational work of those caring for poorly children in our Paediatric Intensive Care Units.