18 November 2020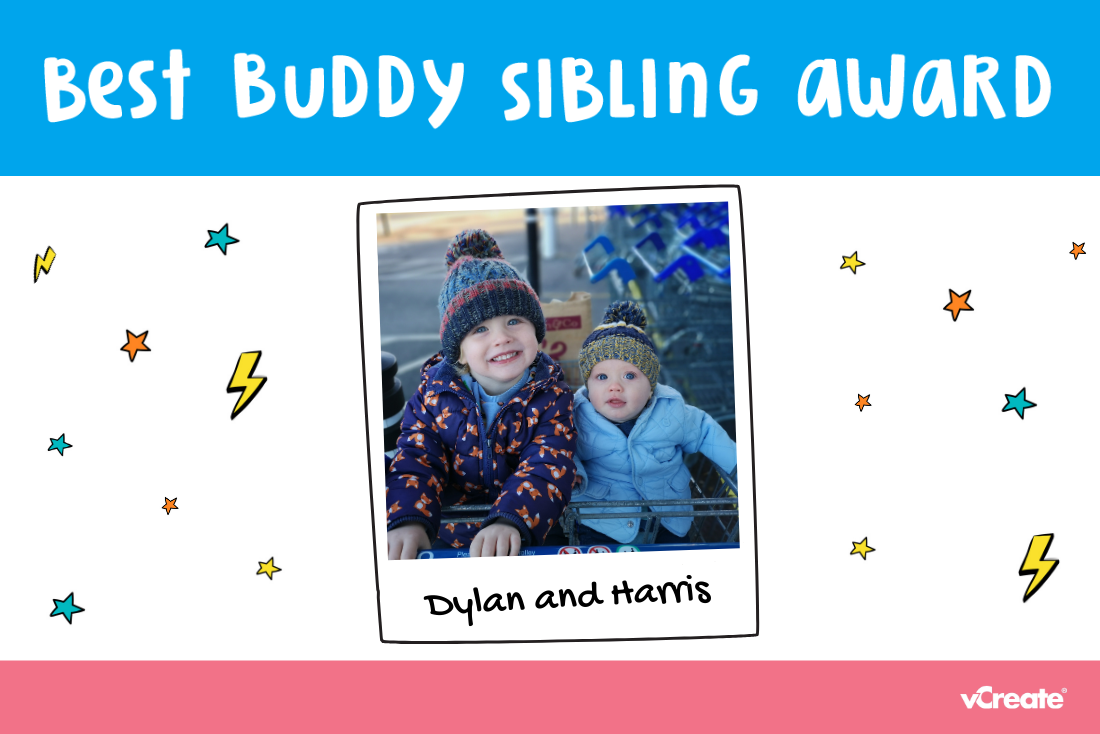 "Kind, loving, funny, helpful, spirited," these are some words that Helena, Dylan's Mum, has used to describe her special boy.
Helena got in touch with us to nominate her son, Dylan (2), for our Best Buddy Sibling Award. He was incredibly brave when his brother, Harris, spent time in the NICU at Aberdeen Maternity Hospital. Due to the ongoing pandemic, Dylan had to wait to meet his brother until he came home.
"Dylan's brother was born a few days before lockdown began. He was born 9 weeks early so it was a bit of a surprise and a massive change for Dylan. Unfortunately, due to a family member developing COVID-19 symptoms when Harris was just 3 days old, Dad and Dylan weren't allowed in the hospital for 2 whole weeks. I wasn't allowed to see them during this time either. Dylan was so brave and looked after his Dad really well. Dylan didn't get to meet Harris until he got home from hospital at 5 and a half weeks old. He's the best big brother and is always looking out for Harris."
Dylan received photos of his brother via
vCreate
when they were apart.
"Dylan loved seeing the photos the nurses sent. Every time we got sent a photo, he would spend the rest of the day asking to see it and giving it kisses!"
Congratulations Dylan! Even during these hard times, you have been a real superstar for your Mum, Dad and brother. They are all really proud of you! Your certificate and goodies are in the post for you.
Our Best Buddy Sibling Award
Read all about our award
here
and let us know if there is a super special sibling in your life that you would like to make a big fuss of.