25 August 2020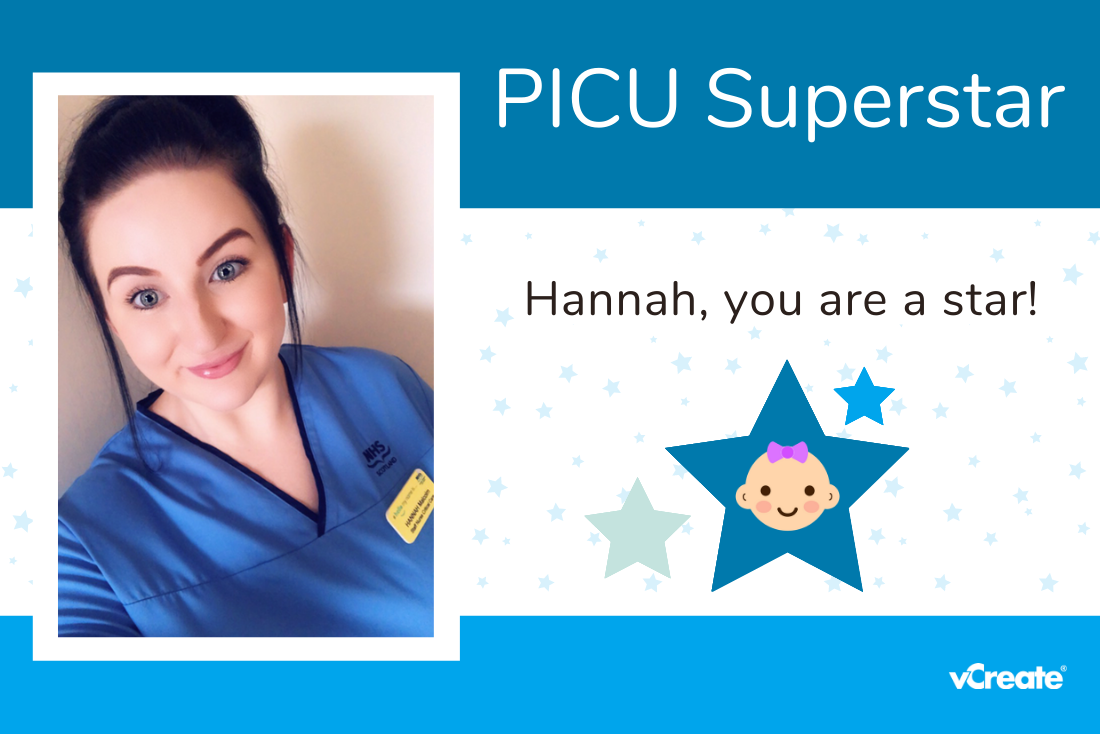 It's time to reveal another nomination for our PICU Superstar Award! Let's see who it is.
Today's nomination comes from Lyn Macmillan and her vote goes to Staff Nurse, Hannah. Hannah is a member of the team in the Paediatric Intensive Care Unit in Glasgow, the unit where Lyn's daughter, Jessica, has received care on and off for the last two years. Lyn is a big fan of the whole team of course, but could only nominate one person:
"I would like to nominate Hannah Malcolm from PICU in the Royal Hospital for Children in Glasgow, on behalf of me and my partner, Ed French, for our daughter, Jessica French.

Hannah is such a caring nurse, always so happy and cheery and I found that rubbed off on me as she always made me feel a bit better about what was a scary time for me. Not only was her care of Jessica exceptional, but she made sure we were ok too … and when my son, James, used to visit she always made sure he was happy and when he wasn't there, she was always asking after him.

I found her very approachable and easy to talk to and she always made me feel a bit calmer about things. When Jessica was a bit better, she used to take us for a wee walk out the ward for a while, just to get away from it all. We miss our coffee walks!

Jessica has spent a lot of time in PICU (21 admissions so far) and the whole team are wonderful, they saved her life. I couldn't pick them all but I wish I could!"
Congratulations to Hannah and her colleagues! Jessica is the most delightful little lady and Lyn has kindly shared some photos with us which you can see
here
.
Nominate Your PICU Superstar
To nominate a member of the PICU team that took incredible care of your child and to say an extra special thank you, send us an
email
. All PICU Superstars will receive a big shout out and we'll post them a certificate and rosette as a keepsake. To read more about the award,
click here
.