09 November 2018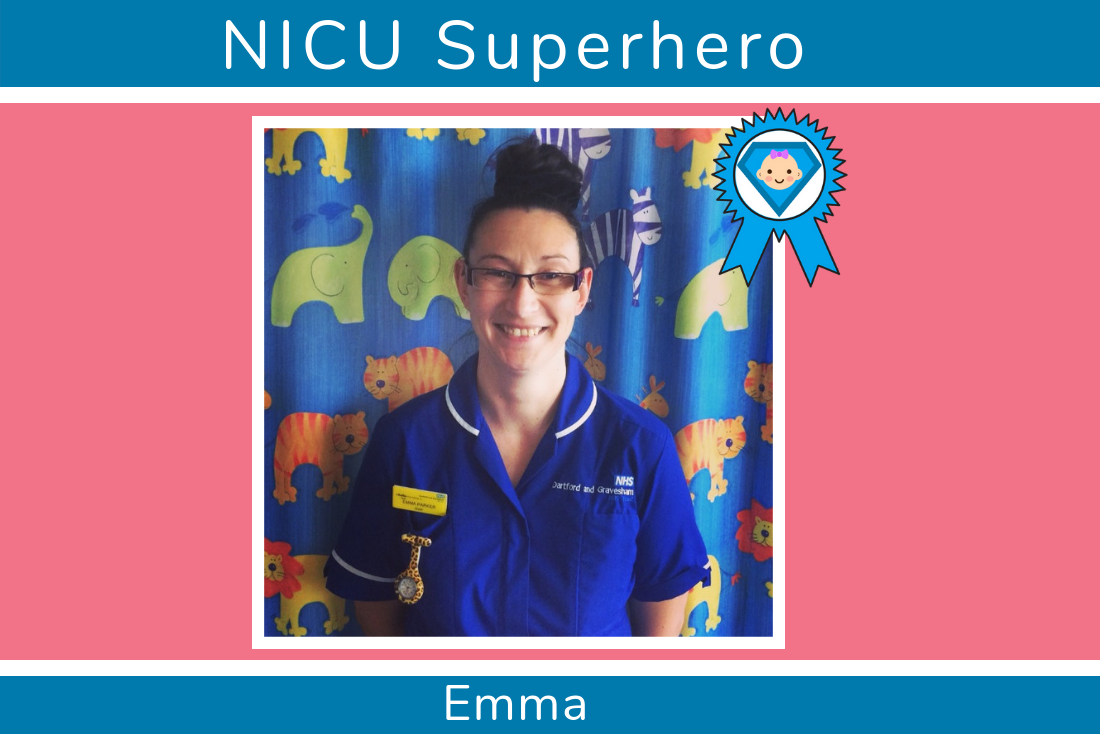 Our campaign to recognise excellence in neonatal care continues, as Kelly Smith shares her nomination for our
NICU Superhero award
, which is working to celebrate the amazing work of NHS neonatal staff across the UK.
Kelly has nominated
Emma Parker
from the Special Care Baby Unit (the Walnut Ward) at
Darent Valley Hospital
.
Here is Kelly's story:
"My little Jake was born on the 4th August this year. He was born prematurely at 35 weeks gestation, via a caesarean section, due to IUGR (Intrauterine Growth Restriction). He went straight into the arms of Emma Parker who took him to Special Care for his sugars, as I had gestational diabetes. Jake had some oxygen, sugar water, and was treated for jaundice and some other things, but to this day it's still all a bit of a blur to me.

Some time later, the consultant sat me down and told me that they wanted to test Jake for Down's syndrome. When I went in to see Jake the day after, I saw Emma and I broke down. She cuddled me and said that everything was going to be okay and she told me just how amazing my baby was. If it wasn't for Emma I don't know how I would have reacted when I eventually received the diagnosis that Jake had indeed got Down's syndrome.

Jake was in the unit for 11 days, and Emma was beside him every day, showing him not only professional care, but also personal love and care. She really is my hero, as she didn't just care for my son, she also cared for me at a time when I was at my lowest.

I'd like to add that all the team at Darent Valley do an amazing job and I'm eternally grateful for their care."
Thank you Kelly for sharing your story with us, and congratulations to Emma on your nomination.
If you would like to nominate a member of staff who helped you through your neonatal journey, please do get in touch via
parents@vcreate.tv
, or send us a direct message via our
Facebook
or
Twitter
pages. Learn more
here
.