18 June 2020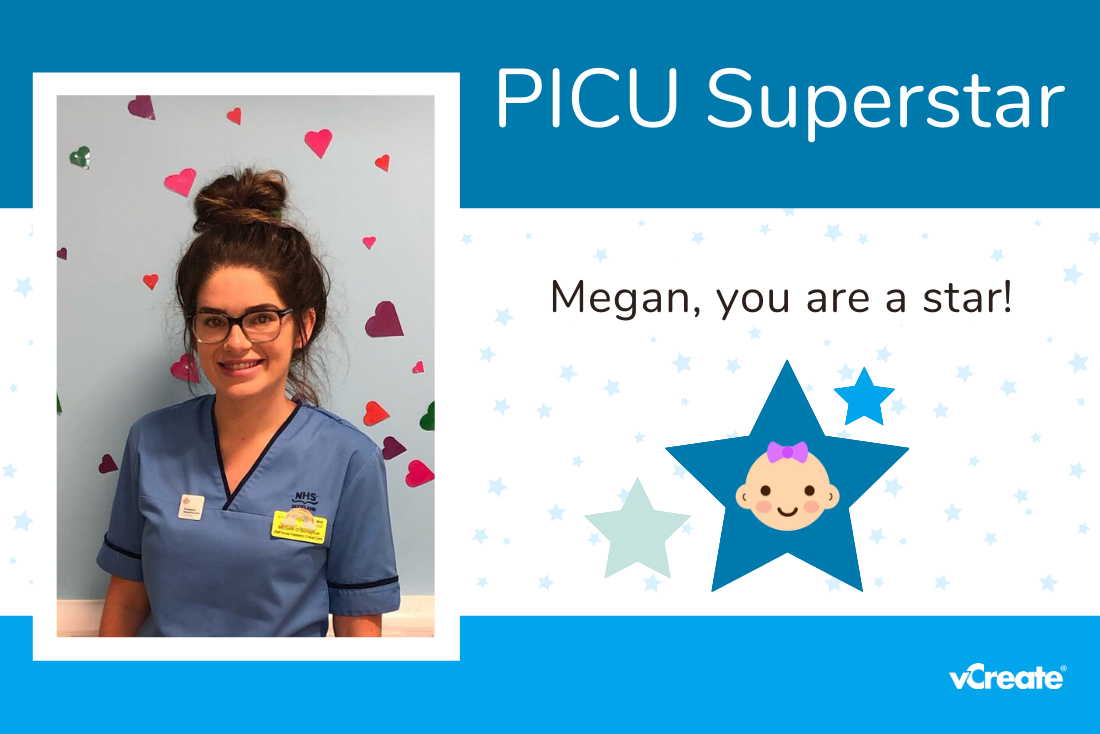 Today's nomination for our PICU Superstar Award comes from Oliver's parents, Laura and David Milne. Oliver spent six nights in the Paediatric Intensive Care Unit at the Royal Hospital for Children in Glasgow, as he experienced breathing difficulties following routine surgery and required intubation. It must have been an incredibly scary time for the family but they had the support of the PICU team, here's what Laura told us:
"We would love to nominate Megan O'Donoghue, PICU Nurse at Glasgow. Megan was named nurse for our little boy Oliver, and not only was she the most incredible nurse to him, but she was such an amazing support to the whole family. The attention she gave Oliver will never ever be forgotten by us and we would love her to get some recognition, because if anyone deserves some it is her!

She was so comforting to us, she knew when we needed space and time to reflect and was always attentive when we needed support. The care he received was absolutely outstanding from her, even the little things she did for him like rubbing his head to comfort him. The reassurance she gave us was so welcome. She set us up with vCreate to make the process of leaving Oliver a little easier and she updated it regularly which helped settle our anxieties.

We had a newborn baby at home and she reassured us that Oliver would be well looked after so we were able to go home and spend time with baby too. She always welcomed my many phone calls and nothing was too much for her. She really is a credit to her ward and the nursing profession. We owe her so much!"
Congratulations to Megan! Oliver is doing extremely well following his PICU stay and Laura and David shared some lovely
photos
of their cheeky chap with us. Thank you both for sharing your experience.
Nominate Your PICU Superstar
Read all about the award
here
and contact us to nominate one member of the PICU team that cared for your child (yes we know they are ALL fabulous but we can't give them all certificates and rosettes!). You can contact us via
email
.