08 May 2020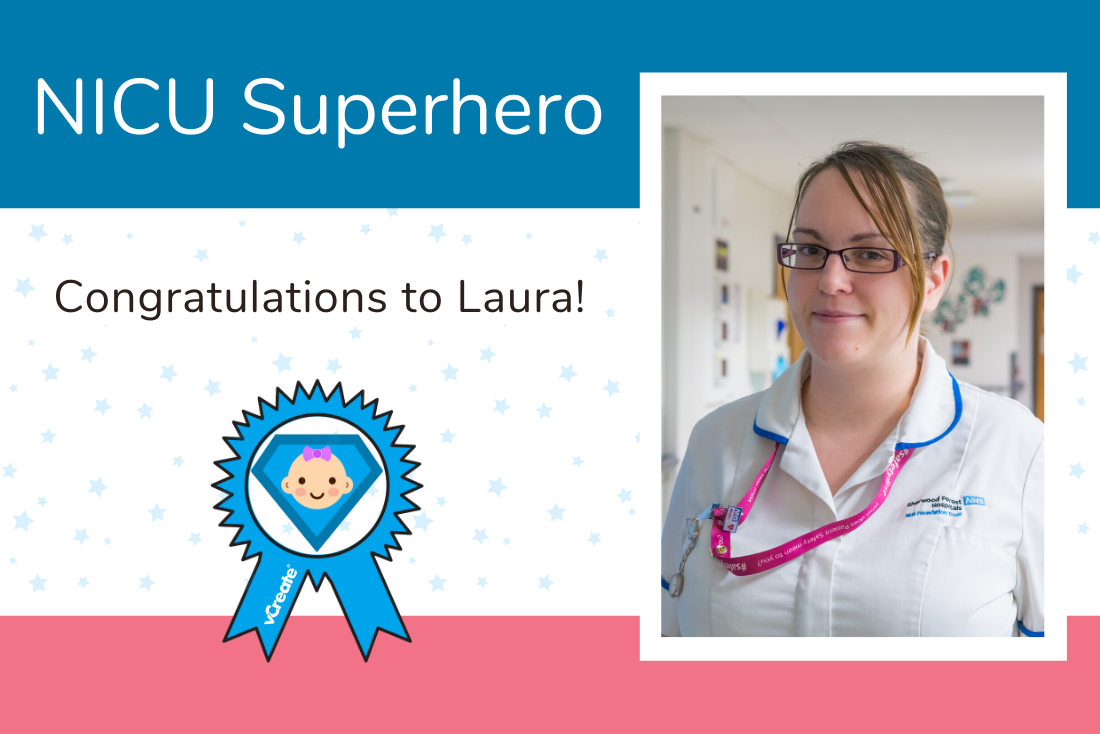 Last September, Holly Rose Palmer couldn't wait to join the world and was born prematurely at 31 weeks gestation. Holly needed to stay in the hospital until she was strong enough to go home and spent 4 ½ weeks on the neonatal unit at King's Mill Hospital. During that time, one particular member of the neonatal team left a lasting impression on Holly's mum Becky, so much so that she nominated her for our NICU Superhero Award:
"I would like to nominate Laura Binks from King's Mill Hospital in Sutton-in-Ashfield as my NICU Superhero. Laura was an absolute rock star for me and my family when Holly Rose was in the neonatal unit. As a family we were dealing with a lot whilst our little girl was on the ward, I lost both my grandparents within 12 hours of each other and was just going through pure hell.

Whenever Laura was on shift she was always checking on me, making sure I was looking after myself and was a really big help to me. She was always there to listen when I just needed to rant and moan and the care that Holly received from her was next to none. Without Laura's help, support and advice I really don't know how I would've gotten through my time on the neonatal unit, but she made it just that little bit better.

I can't think of anyone more deserving than Laura to receive this award. Don't get me wrong, I would gladly nominate all the staff there if I could but Laura stood out for me. So me, Scott, Katie, Riley and little baby Holly of course, just want to say a massive thank you."
Congratulations Laura! Laura is a Senior Support Worker on the unit and has actually been
nominated previously
. Becky, thank you for sharing your story with us, it's been really lovely to see your
photos
of Holly's journey and to see the incredible progress she has made.
Our NICU Superhero Award
We are taking a little break before we accept any further nominations for the award as we have received so many in recent weeks! We will update you as soon as we are able to accept them again, thank you for your patience.