23 November 2018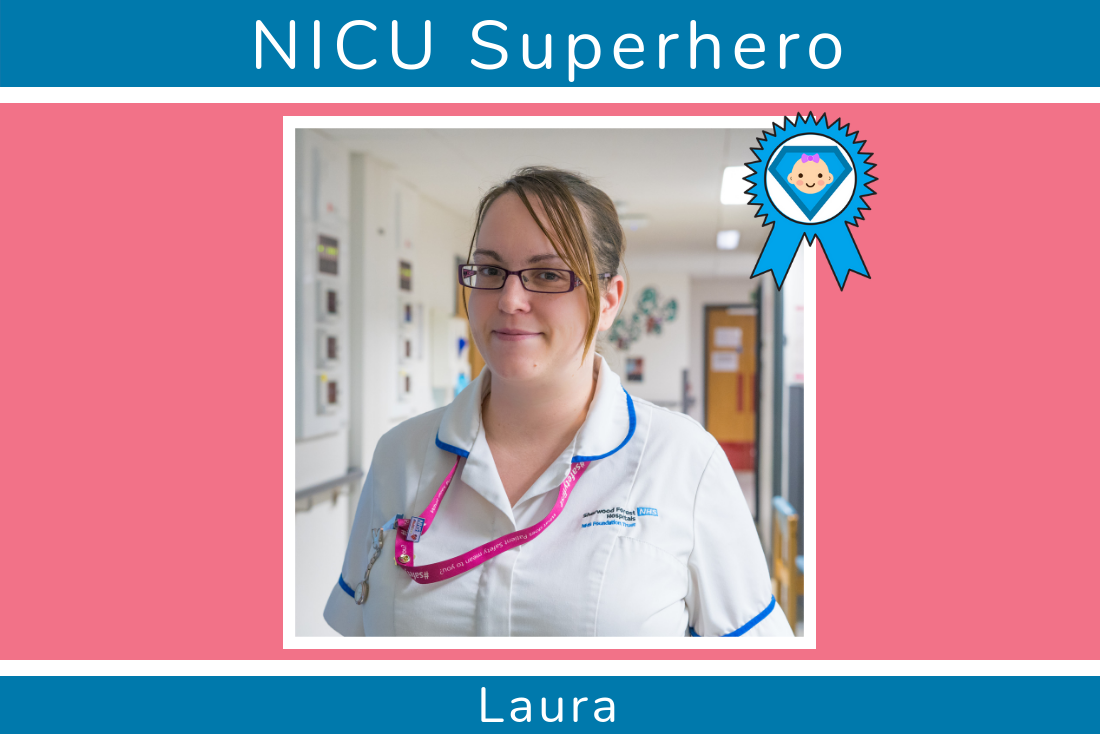 Kim Edward's little boy Mason, was born prematurely at 33 weeks gestation, weighing 4 lb 11 oz. You may recognise him from our recent campaign for World Prematurity Day, as Kim shared her
'now' and 'then' photos of Mason
from his time in the neonatal unit at
King's Mill Hospital
, to help reassure other parents of premature babies that things can get better.
Things did get better for Mason and he is now thriving. Kim wanted to say thank you to the team of people who cared for him, so has nominated her NICU Superhero,
Laura Clarke
. Here's what Kim had to say:
"I'd like to say a huge thank you to all the staff at King's Mill Hospital, they are a credit to the NHS. I particularly wanted to thank Laura Clarke, as being a single parent and going through this experience was tough. You made me take breaks when I seriously needed them, and you took great care of my little man whilst I did so. You made me laugh and helped brighten my days and lift me up when I was feeling low, I really can't thank you enough."
Thank you to Kim and congratulations to Laura...we'll have to update our
NICU Superhero Hall of Fame
!
To nominate your NICU Superhero, drop us a brief note with the name of the NHS staff member you're nominating, why you're nominating them and which hospital they work in, to
parents@vcreate.tv
, or send us a direct message via
@vCreateNeonatal
on Facebook.
Staff who are nominated will receive a special
NICU Superhero rosette
, a certificate, and be in with a chance to win 'NICU Superhero of the Year', which will be announced next March, more details to follow...