22 February 2019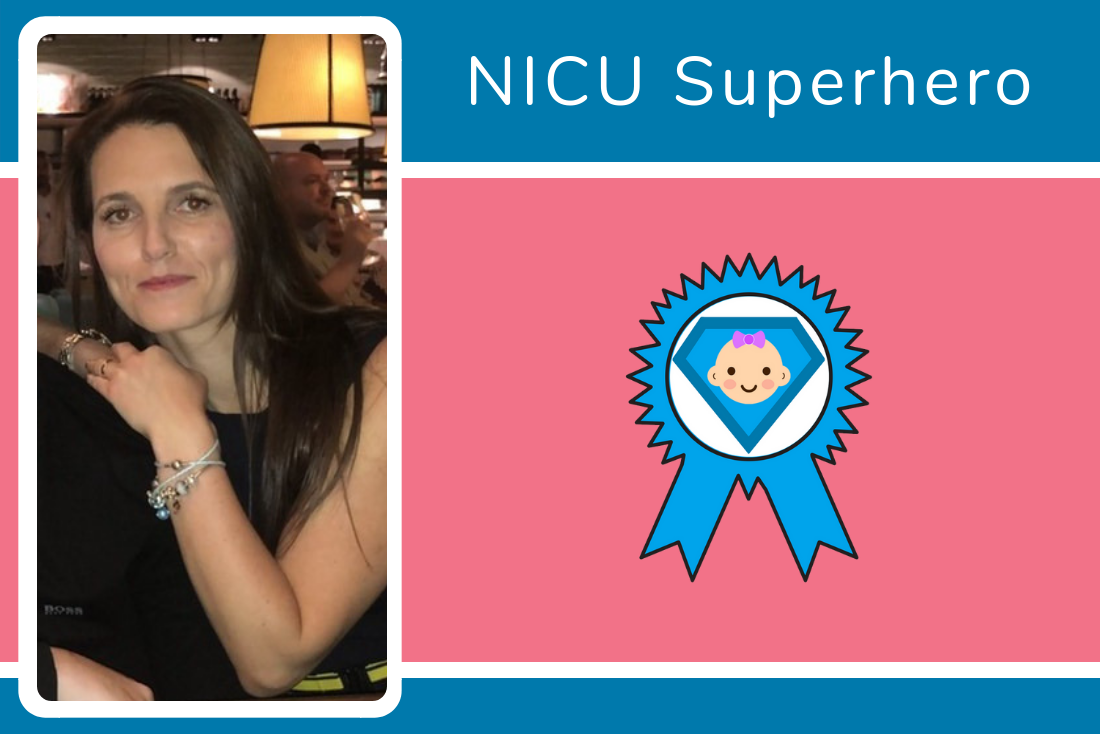 Today's nomination for our
NICU Superhero award
was sent in by Sebastian's mum, Lucy Vickerman. Sebastian was born prematurely at 25 weeks and 3 days gestation, weighing just 1 lb 7 oz. He spent the first 8 weeks of his life in the Neonatal Intensive Care Unit at
Leeds General Infirmary
, and was later transferred to his local hospital for a further 11 weeks, before going home last September. It was at the LGI that Lucy met her NICU Superhero, Gayner Crompton:
"I'd love to nominate Gayner Crompton as she is a seriously amazing lady who is beyond incredible with the babies. It's like she knows exactly what they need, when they need it. She goes above and beyond to make sure they are getting the best care possible.

I knew that if Gayner was looking after my little boy, he was in safe hands and he would have a good day or night, and even if he had a bad turn that shift, she would cheer him on, talk to him, cuddle him when we couldn't be there.

She would advocate for him and speak up if she thought something wasn't right. She genuinely cared about him and we will be forever grateful for everything she did for Sebastian."
Congratulations to Gayner and thank you to Lucy for her nomination, she told us that Sebastian is doing well and is a happy little boy...we're glad to hear it!
NICU Superhero of the Year
We will very shortly be crowning one NICU Superhero of the Year! Of course, all medical professionals caring for our little ones and their parents are Superheroes, but our award has given those parents an opportunity to say an extra special thank you to the staff they have come to know so well.
We will announce the overall winner next month and will share the date for this with you very soon...