15 July 2020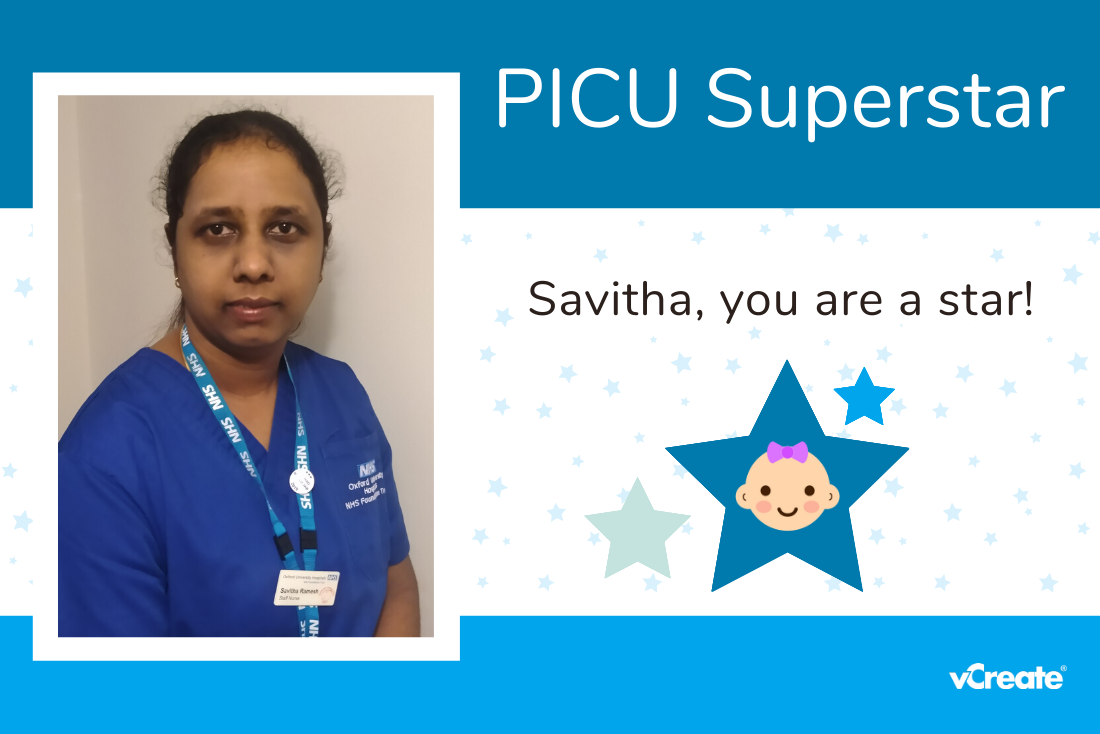 Today's PICU Superstar is from the Paediatric Intensive Care Unit at John Radcliffe Hospital in Oxford.
Hannah Webb contacted us to tell us about two very special little girls, her daughters, Freya and Millie. The girls had a difficult start and required a stay in the PICU before they were well enough to go home. Hannah has high praise for the entire team, but could only nominate one for our PICU Superstar Award, here's who she chose and why:
"At three and a half weeks old, five days after their discharge from the Neonatal Intensive Care Unit at the John Radcliffe Hospital, our identical twin girls were readmitted to PICU with severe bronchiolitis. They spent two weeks in the unit on ventilators, medical paralysis, along with a whole host of other medications.

It is incredibly hard to choose just one member of staff to nominate, as I was completely blown away by the care from all on the unit. They all made a very challenging and emotional time so much easier to deal with, and for that I thank all of them so very much.

I have chosen to nominate Staff Nurse, Savitha Ramesh for her calming presence, soothing Freya all night long, and listening to and reassuring us. Your care put us at such ease and made returning to our Ronald McDonald room at the end of the day so much easier knowing you were there watching Freya and Millie with such care, love and experience.

At one point during their time on the unit, Savitha fixed an issue we were having with Millie's CPAP, within hours of her shift starting. Millie was borderline being reintubated and we faced the prospect of having Millie back in ICU and Freya in the ward. Thanks to Savitha's experience, they were both discharged to the ward.

Savitha, you did so much for them, and us, and we are forever grateful to you. Thank you, you're one incredibly knowledgeable, caring and compassionate lady who is very obviously in the perfect profession. I have no doubt that many other parents will be incredibly thankful to you also."
Freya and Millie are now 8 months old and doing very well indeed, take a look at the
photos
that Hannah sent over. Thank you for sharing your girls' story with us, and congratulations to Savitha!
Nominate Your PICU Superstar
To nominate a member of the PICU team that has cared for, or is caring for your child, send us an
email
. You can read more about the award
here
. All those nominated will receive a big shout out and we'll post them a certificate and rosette to remind them of their Superstar status!