22 May 2020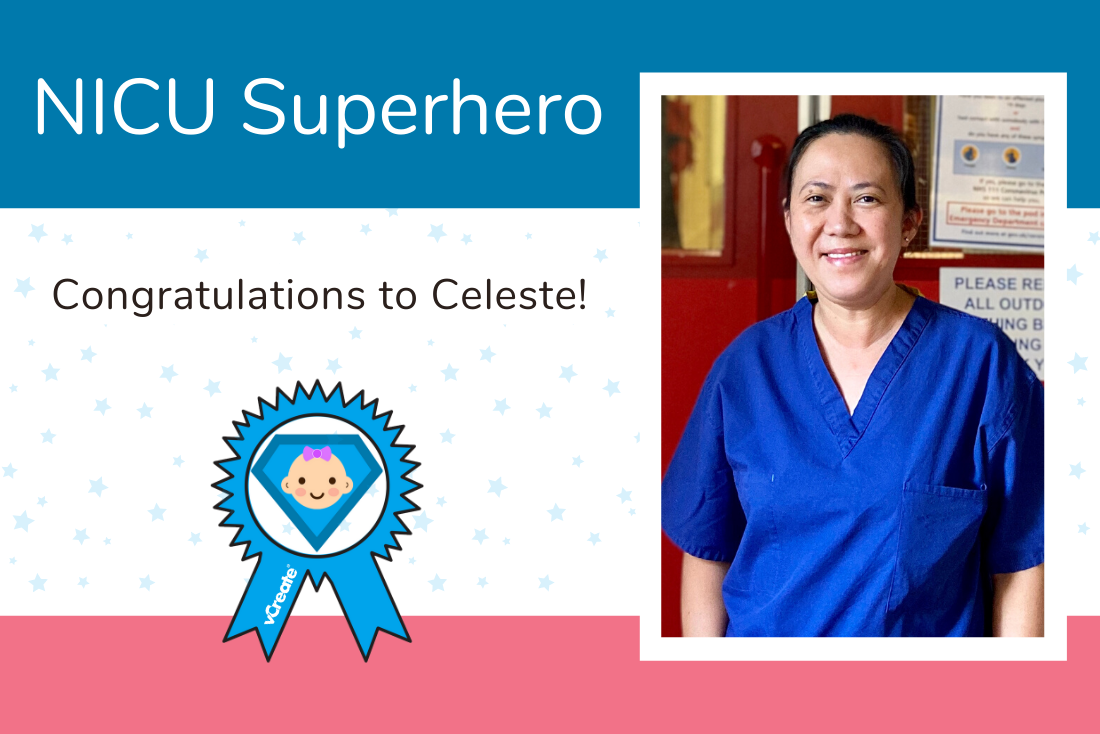 Chioma's baby girl Nara was born prematurely at 25 weeks and 2 days gestation. Because little Nara arrived so early, she spent 96 days in the Neonatal Intensive Care Unit at Southmead Hospital in Bristol until she was strong enough to go home. Chioma wanted to say an extra special thank you to the team that helped her through those days and has nominated NICU Staff Nurse Celeste for our NICU Superhero Award! Here's what she told us about the super Celeste:
"I would like to nominate Celeste Jangcan from Southmead Hospital in Bristol. Celeste was good to talk to and she gave me reassurance that Nara would be fine whenever I had to go home.

Whenever she had my baby she always made sure she took a beautiful picture of her and the pictures made me feel I was near her, she did this for all her babies. She made sure she sent me a picture even if she did not have Nara that shift, as long as she was in the room with her ... and then my mind was always at ease."
Chioma added:
"I also want to thank nurses Catherine, Jo and Sophie too, they were superb!!!"
Wonderful to read that you felt so supported by Celeste and her colleagues Chioma! Now that Nara is home with her mum, Chioma has shared some photos of her journey with us and you can see them
here
. It's lovely to see her looking so well after her early arrival into this world, thank you for sharing them with us and congratulations once again Celeste!
A little note to parents
We are currently taking a little break before we accept any further nominations for our NICU Superhero Award and will update you as soon as we are able to accept them again. We are however now accepting nominations for our new PICU Superstars Award, launched to help celebrate the equally exceptional work of those caring for poorly children in our Paediatric Intensive Care Units. Read more about the award
here
.