16 May 2017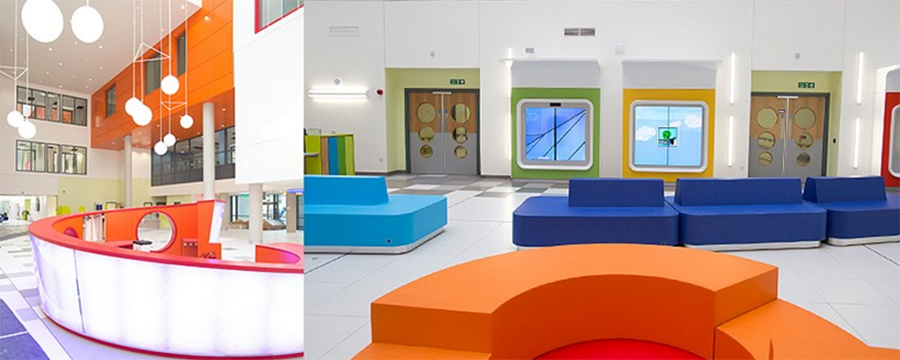 Parents of premature babies at the Royal Hospital for Children in Glasgow, will now be offered secure video messaging to help them stay connected with their baby's progress whilst they are in hospital. Following a successful two month pilot project, which saw the unit trial video with select parents, medical staff now plan to make video available to consenting parents of the 600 babies cared for here annually.
Neil Patel, Consultant Neonatologist, at the Royal Hospital for Children, explains why the new technology is being introduced:
"Many parents of our patients are not able to be with their baby in the Neonatal Unit all day; video messages are a brilliant way of providing reassurance to mums and dads during a stressful time because they can actually see their baby and ask questions."
The personalised video initiative, thought to be the first of its kind in the UK, allows nurses at the hospital to capture special moments in the baby's care diary that can then be securely accessed by the parents on any device at any time. Jack and Sarah Weightman were one of the first groups of parents to use vCreate as part of the pilot study when their baby, Sophie, was admitted to the neonatal intensive care unit.
Dad, Jack, said:
"It's great as it keeps the family involved 24 hours a day. Mums get a longer maternity leave, but dads often have to go back to work sooner. This not only keeps dads involved but let's the whole family see. It can be hard for the wider family not being able to attend the hospital, but they can watch and share the videos to feel involved."
At the Royal Hospital for Children, the use of secure video messaging is recognised to be enhancing existing family-integrated-care (FICare); and Neil and his team have started to think about using video for other aspects of the units' communications:
"We've already seen how video can make a positive difference, now we plan to extend our use of vCreate to share more general news updates with parents."
This innovative collaboration between the Royal Hospital for Children NNU and vCreate hopes to inspire other neonatal units across the country to take a trial of secure video messaging, and see for themselves how it can help them enhance the patient-care experience.
Ben Moore, founder of vCreate said:
"We are thrilled to have been chosen by Neil and his team to deliver this project; it's incredible to see our technology being used in such an inspirational way."
Knowing just how much impact video is having at the Royal Hospital for Children NNU, vCreate is on a mission to bring secure video messaging to all 200 NHS neonatal units by 2018, and has launched a public appeal for corporate sponsorship to make it happen at no cost to the NHS.
To see secure video messaging in use at a hospital near you, head over to
www.vcreate.tv
today. Or, join the community on Facebook
vCreateVideo
.