08 February 2019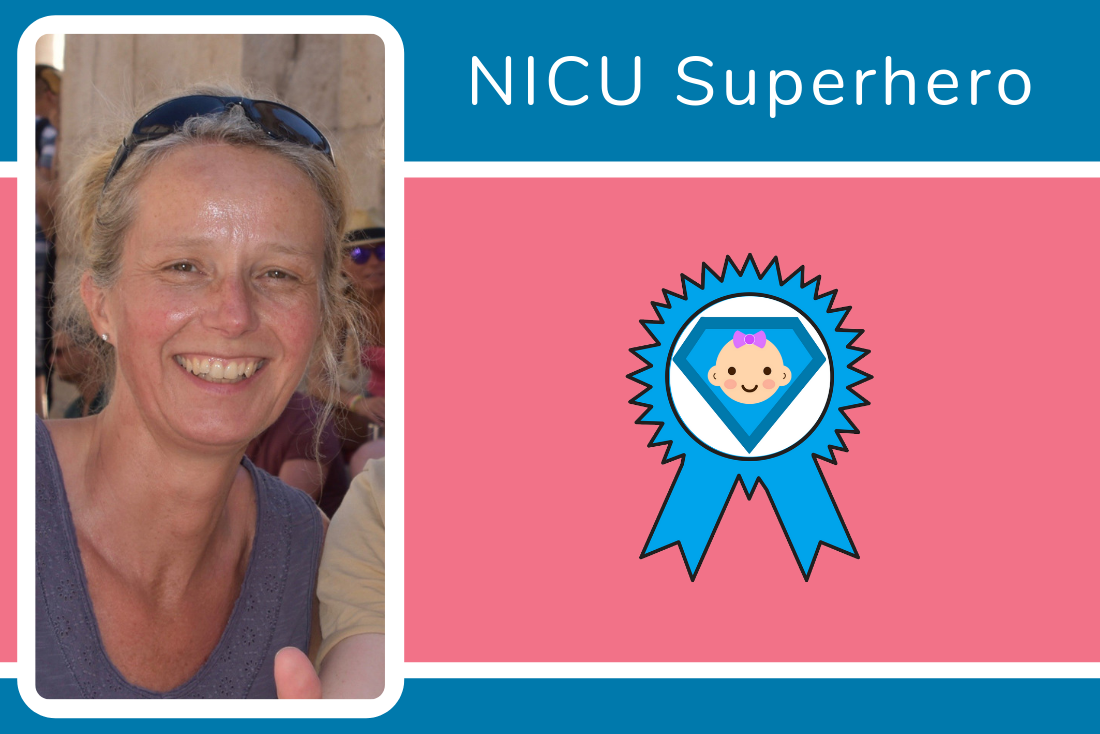 Today's nomination for our
NICU Superhero award
comes from Sebastian's mum, Harriet Young. Harriet's story reminds us that not all babies receiving specialist care in the Neonatal Intensive Care Unit are born prematurely.
In December 2016, baby Sebastian was born at 41 weeks and 4 days gestation, at Pinderfields General Hospital in Wakefield. Shortly after he was born, it became clear that he was extremely poorly, so he was taken to the Neonatal Intensive and High Dependency Care Unit, and later transferred to the NICU at Leeds General Infirmary. It was at the LGI that Harriet met Consultant Neonatologist,
Dr Liz McKechnie
, of
The Leeds Teaching Hospitals NHS Trust
.
Here, Harriet shares her story, and reveals why she chose to nominate Liz as her NICU Superhero:
"Liz was the Consultant at Leeds General Infirmary when our son was transferred there. He was dying, his oxygen was at 27% and his heart rate peaked at 237. He had sepsis and secondary persistent pulmonary hypertension, I never knew babies could be so poorly with no underlying issues.

Liz was everything we all needed, for Sebastian, for us as his parents and for his sister who was 5 at the time, Liz helped us all. She didn't just save Seb, she saved my sanity and became a beacon for me and Seb's Dad. We are all honoured to have met her and will forever be in her debt, she is amazing and deserves all the recognition she gets.

Seb is doing absolutely brilliantly now, you'd never know that we nearly lost him. At the time, he had seizures so they thought there might have been some long term damage, but so far he's hitting all his milestones."
Congratulations to Liz, and thank you to Harriet for sharing her story.
Nominate your NICU Superhero
Would you like to add a new face to our
NICU Superhero Hall of Fame
, and give another person a chance to win our 'NICU Superhero of the Year' award? If so, do get in touch
via email
, or send us a direct message via our
Facebook page
. All nominated NICU Superheroes will receive a special
rosette
and certificate.