26 October 2018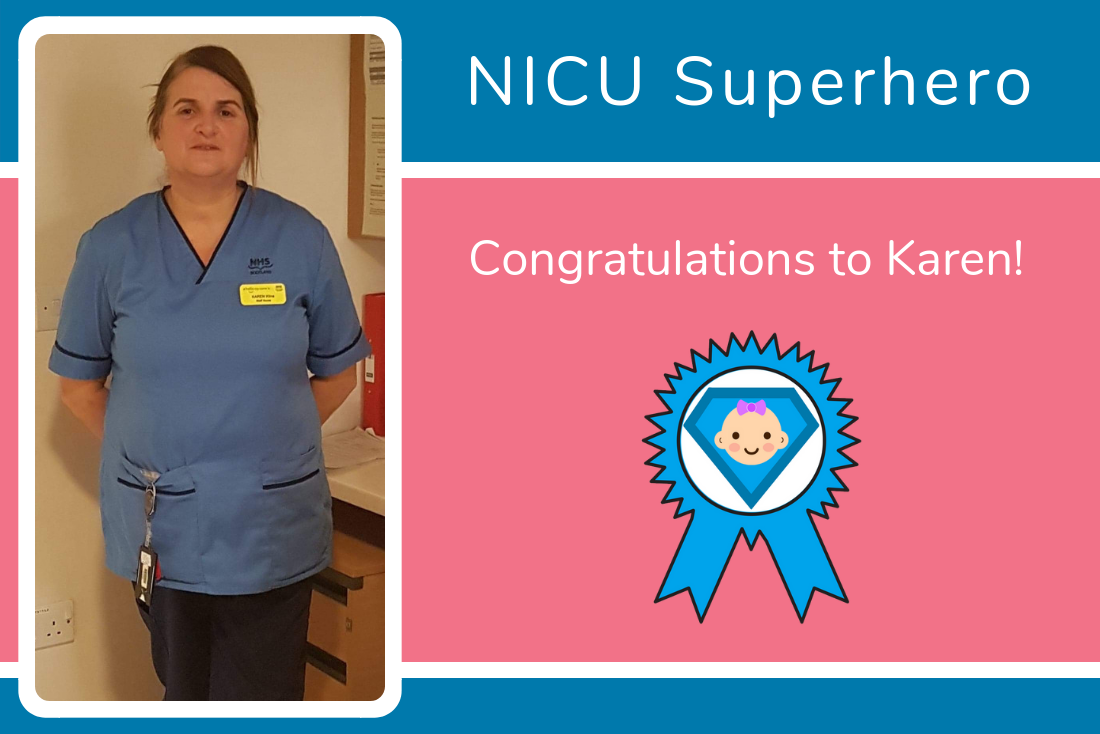 We first launched our NICU Superhero award
back in March
, with the aim of providing parents of preemies, or babies born full term, but requiring extra special care in the neonatal unit, the opportunity to recognise and thank members of the neonatal team who helped them through their NICU journey.
We, like all the parents who have been in touch to nominate their superheroes, believe that all staff who work to support families through such a difficult time are wonderful, but there will naturally be some members of the team who they spend more time with and get to know better, and who they would like to say an extra special thank you to. Today we are sharing Jennifer Mcglashan's thank you.
Jennifer's baby, Sophia Annie was born prematurely at 29 weeks gestation at the Princess Royal Maternity Hospital in Glasgow. Nine days later she was transferred to the Royal Alexandra Hospital in Paisley, where she met her NICU Superhero, Karen Kilna. Here, Jennifer tells us why she has chosen to nominate Karen:
"Karen was one of the first nurses to look after my little girl when we were transferred back to our own hospital, the Paisley Special Care Baby Unit. She was on hand when I needed help, or to make me laugh when things got really tough. She loves the little babies she looks after and does a fantastic job, which she also loves.

Karen helped Sophia and I through those 6 weeks, and I couldn't have done it without her. Thank you to Karen, and thank you also to the staff she worked with. xx"
Do you know a NICU Superhero? If you would like to give a shout out to someone who you think is extra special, please do get in touch via
parents@vcreate.tv
, or send us a direct message via our
Facebook
or
Twitter
pages. Staff who are nominated for the award will receive a special
NICU Superhero rosette
, a certificate, and be in with a chance of winning our 'NICU Superhero of the Year' award, which will be announced in March. More details to follow...
Let's spread the word
Help us to find more superheroes, print out this
poster
and display it in your unit.