11 June 2019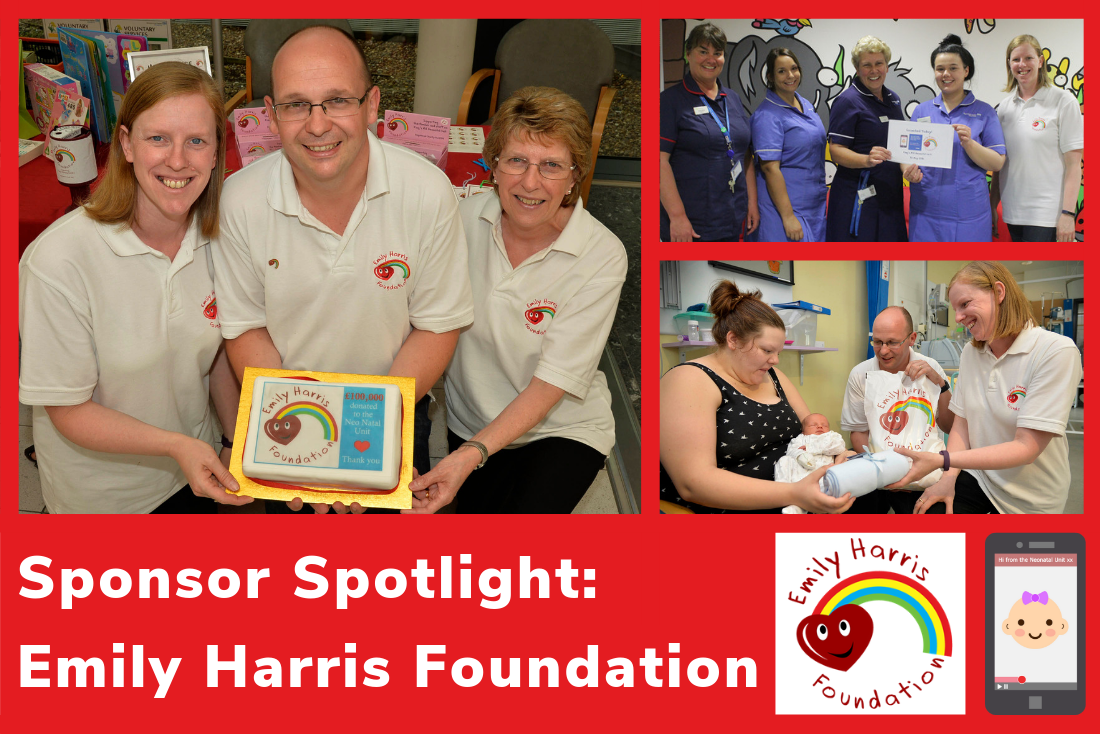 Last May, vCreate was launched on the neonatal unit at
King's Mill Hospital
in Sutton-in-Ashfield, see the BBC coverage
here
. The system enables unit staff to record short video updates of poorly and premature babies in the unit and send them to their parents when they cannot be by their baby's side. vCreate was introduced to the unit thanks to funding from the charity,
Emily Harris Foundation
.
The Emily Harris Foundation was founded by Clare and Neil Harris, in memory of their daughter Emily, who very sadly passed away in 2007. It was established to,
"Keep her memory and name living on; to inspire others and to repay some of the wonderful care that we as a family received from the King's Mill Neonatal Unit."
You can read Emily's story
here
.
Since the charity was founded, they have supported families with initiatives such as welcome packs, bus and meal vouchers, a hardship fund, support for siblings, counselling for families, and even funding staff training. In addition to this, we are thrilled to share that they are now funding vCreate for a second year. Foundation Manager, Clare, said:
"Since the charity began in 2008, more than £150,000 has been raised. We are delighted to be able to use this to make life easier for parents who find themselves with a baby or babies on the unit. vCreate has become a big part of how we do this and we are proud to be sponsoring the app for a second year."
Sarah Roberts, a Neonatal Nurse on the unit told us about the impact that vCreate is having on parents on the unit:
"A lot of questions we have when mum is on maternity is what will happen when I am discharged, our answer as a unit now is vCreate and parents are happy we can provide this service for them. Not only that, but we capture a lot of special moments that parents miss on the vCreate and they feel involved in their babies care, they do not feel left out, they feel connected to their baby ...

... I have had many comments in regards to parents watching the videos whilst expressing helping their milk production and just the overall feedback has been amazing and vCreate has become a part of our role as health care professionals and as a unit."
Here at vCreate, we would like to express our thanks to the Emily Harris Foundation for their continued support.