02 December 2020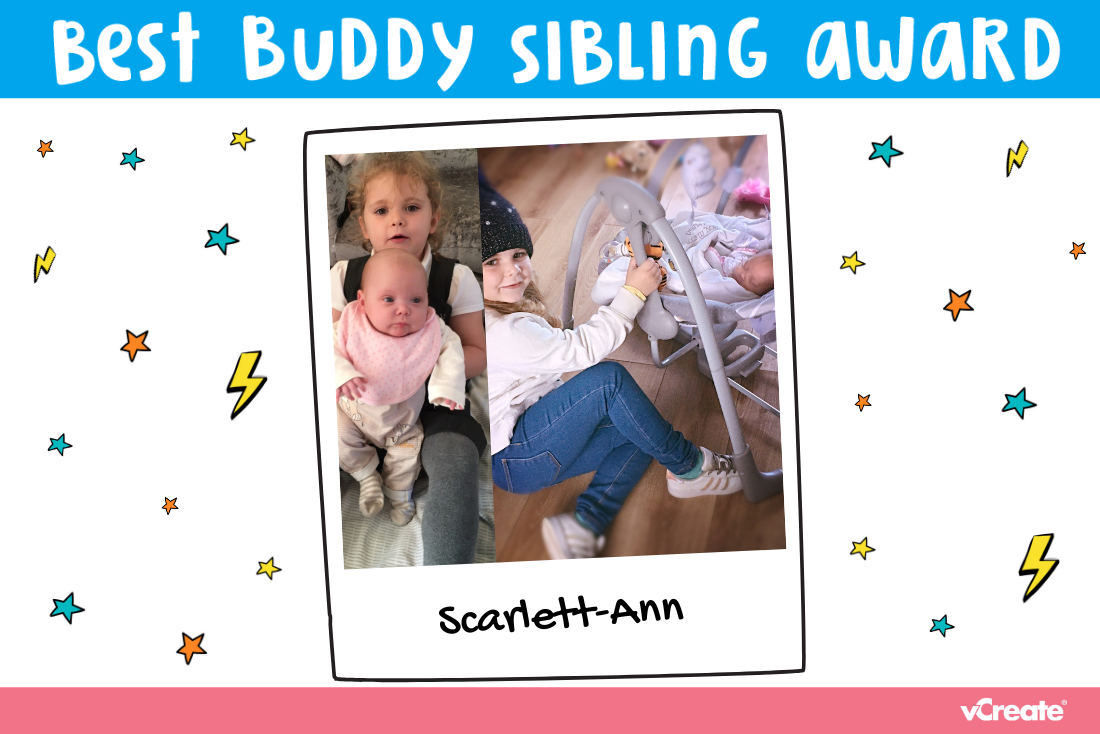 "Understanding, loving, kind, funny, full of life!" These are words that Jessica, Mum of Scarlett-Ann (4), has used to describe her wonderful daughter.
Jessica has nominated Scarlett-Ann for our Best Buddy Sibling Award because she was so understanding when her little sister, Evie, was born early and had to spend time in hospital. Evie was cared for in the Trevor Mann Baby Unit in the Royal Sussex County Hospital and the Conquest Hospital in Hastings.
Due to the ongoing pandemic, Scarlett-Ann was not allowed to visit her sister in the hospital and had to wait for her to come home.
"I went to work one morning with the baby still in my tummy and returned 2 days later with no baby (and no bump). Scarlett was so very kind, patient, and most of all understanding during this time.

We had to somehow sit down and explain to her that she had a baby sister that was born early and way too small to come home with Mummy. We had to tell her that her sister would have to stay in the hospital for as long as it takes for her to be well enough to come home.

To expect a 4-year-old to understand all that was going on, and also the fact that due to COVID-19 she was not allowed to even see her sister, was heartbreaking.

Scarlett-Ann spent the next 7/8 weeks in anticipation, waiting for the day that she could finally meet this baby that she had formed a bond with from Mummy's tummy. We had many questions from Scarlett and some days, tears. She would also make sweet little comments such as: "I will be kind to Evie," which was very hard to hear as we knew then that she was questioning whether she had done something wrong to not be able to meet her little sister.

Finally, the day came where she could meet her sister and she was so doting and loving towards her and still is to this day."

Congratulations, Scarlett-Ann! What a remarkable child you are. It sounds like you are very deserving of this award and Evie is so lucky to have such a special sister like you.
Well done to the hospitals that cared for Evie! Jessica has described your care as 'outstanding'.
Our Best Buddy Sibling Award
Read all about our
new award
and let us know if there is a super special sibling in your life who you would like to make a big fuss of.