20 January 2021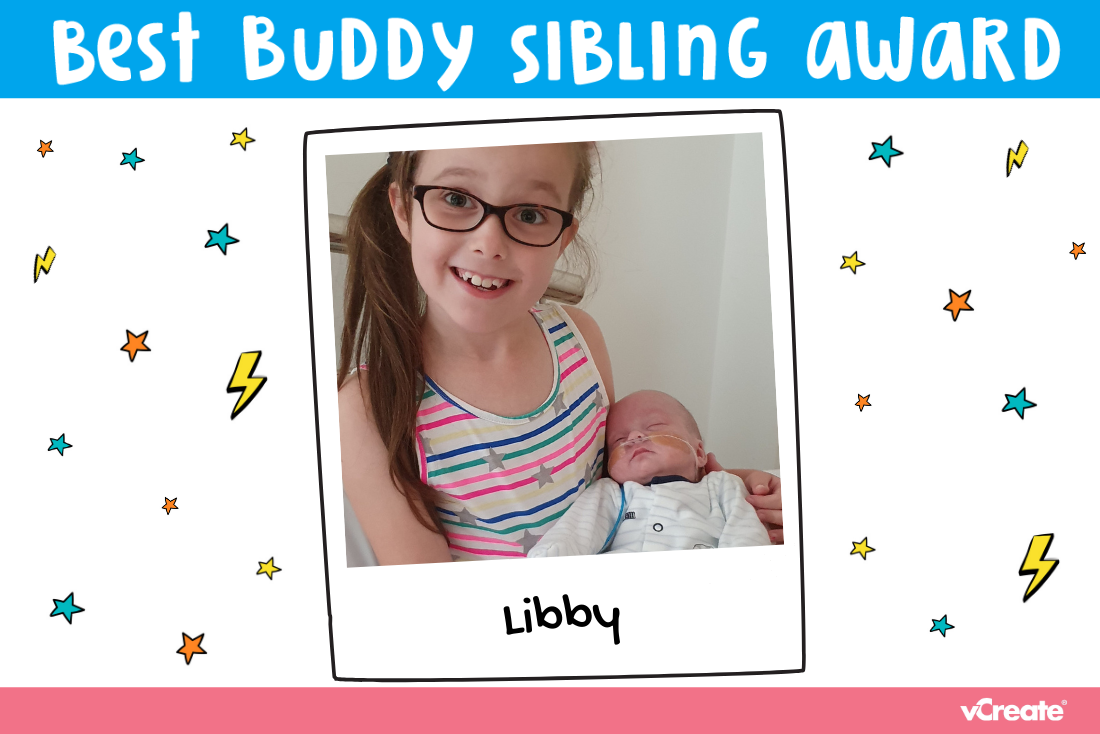 "Brave, kind, loving, funny, and inspirational." These are words that Libby's Mum, Claire, has used to describe her daughter.
Libby showed great bravery when her brother, Louis, was born at just over 24 weeks gestation and spent 110 days in the NICU at New Cross Hospital and Russells Hall Hospital. Particularly as he was born during the first UK national lockdown when visiting restrictions were in place.
"Having had a little brother, Alfie, born at exactly the same gestation who sadly died, Libby was extremely worried when the same thing happened again. Thankfully, little Louis is a fighter and our special little hero.

Due to coronavirus restrictions, Libby couldn't visit me or her brother in hospital. At the same time, her Dad moved into the hospital flat to be closer to us so overnight Libby's world was turned upside down and she couldn't even have a cuddle from her Mum. Libby was a very brave girl!

Once I was home, Libby's Dad and I took it in turns to visit Louis in hospital as we couldn't go together due to the restrictions. All of this meant that Libby had parents virtually crossing at the meal table to split their time between their children.

The year before, Libby's Christmas wish was to have a brother. This was all she wanted for 5 years and now she had one and she couldn't see him apart from through photos and videos.

Finally, after 110 days in the hospital, Libby got her brother home and she loves him so much. She was so worried about him when he came home on oxygen but Libby was so helpful and loving.

Well done Libby. Your year of 2020 wasn't at all how we wanted it to be and you have missed out on so much of Louis' start to life but you remained by our side with your beautiful smile."
What an amazing sister you are, Libby! Staying so brave during very difficult times, you are truly deserving of this award. Congratulations to you. Keep an eye on the post for your certificate and goodies!
Our Best Buddy Sibling Award
Read all about our
Best Buddy Sibling Award
and let us know if there is a super special sibling in your life that you would like to make a big fuss of.