30 October 2020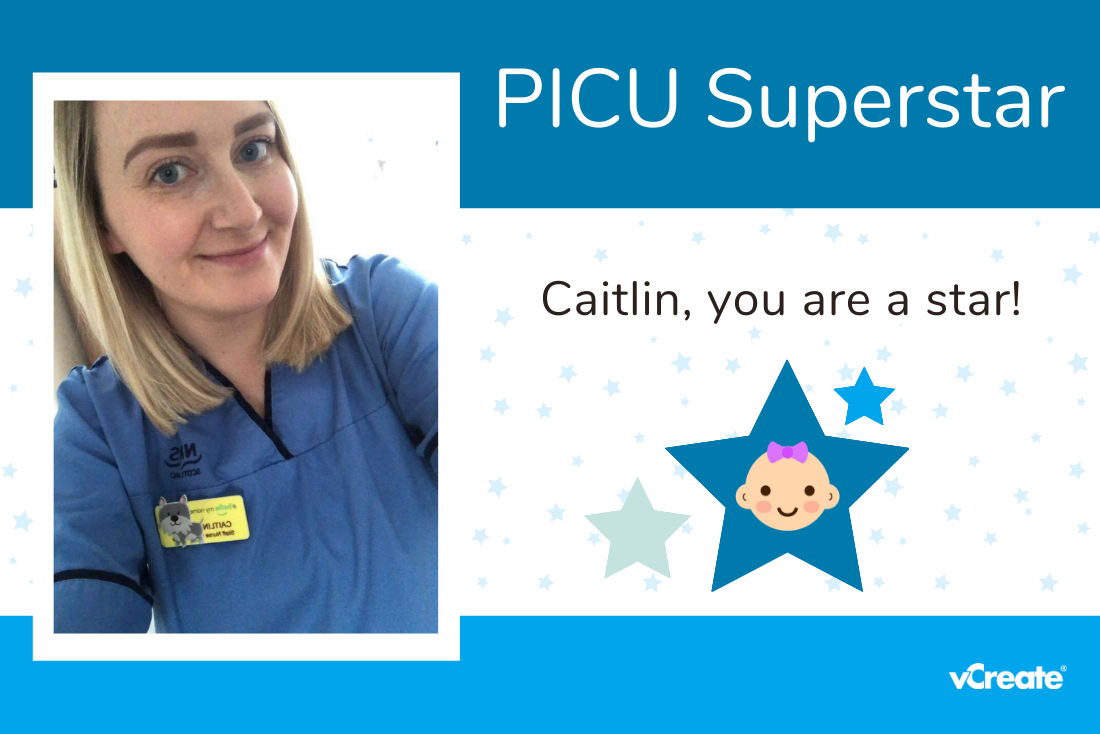 Back in July, Tracy Scott's daughter Erin spent 3 weeks in the Paediatric Intensive Care Unit at the Royal Hospital for Children in Glasgow. She was 10 months old at the time. Erin has a Congenital Heart Defect called Tetralogy of Fallot and underwent two surgeries during her time there. Throughout her stay, Erin received amazing care, so much so that Tracy and her husband, Jamie, got in touch to nominate a member of the team for our PICU Superstar Award. Tracy told us:
"All of the staff at Glasgow's Royal Hospital for Children worked tirelessly to make sure Erin was OK. Caitlin McMillan was the day shift nurse looking after Erin on a day when she was really poorly. She was amazing and took fantastic care of her.

Erin later had more surgery and Caitlin, although she wasn't Erin's designated nurse that day, helped with the pre surgery prep. She would also ask how she was doing if she popped into the ward during her shifts. She is such a lovely, hardworking nurse and she really deserves this nomination.

We would nominate lots more members of the team if we could! However, Caitlin really stood out to us as she was there on the bad days. We will be forever grateful to all the staff that cared for Erin."
Congratulations Caitlin! Erin is doing much better now. Three months post-surgery and 2 months at home, she continues to thrive and get stronger every day. Well done to the PICU team at the Royal Hospital for Children, Glasgow.
Would you like to nominate your PICU Superstar?
To nominate a member of the PICU team that took incredible care of your child and to say an extra special thank you, send us an
email
. All PICU Superstars will receive a big shout out and we'll post them a certificate and rosette as a keepsake. To read more about the award,
click here
.