16 December 2020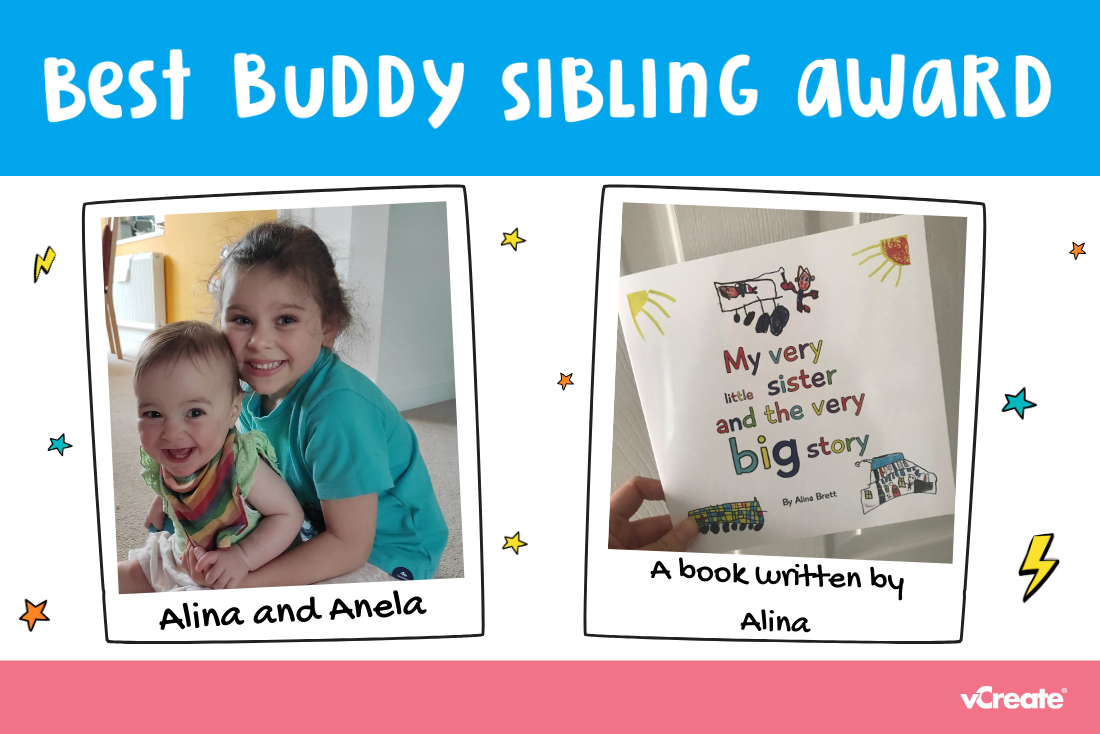 "Brave, resilient, loving, empathetic and strong." These are words that Amy, Alina's Mum, has used to describe her wonderful little girl.
When Alina (5) was just 3 years old, her sister, Anela, was born prematurely at 24 weeks and 6 days gestation. Anela spent time in many hospitals whilst receiving care, including The Royal Sussex County Hospital, Evelina Children's Hospital, Kings College Hospital, and The Princess Royal University Hospital. She spent the best part of 5 months away from home, which was very hard for Alina.
"As many siblings of premature babies do, Alina effectively lost her Mum for the time Anela was in hospital as I was on the ward so much. After Anela came home, Alina wrote and illustrated a book about her experience, which aims to help siblings who go through a similar journey to her.

Writing the book involved giving voice to emotions that were extremely hard for her to express. She has been so brave in telling her story and sharing it with others."
What an inspirational young lady! Not only was Alina so brave during a very difficult time, she has gone above and beyond to try and help others that are in a similar situation.
Congratulations Alina! You are very deserving of this award. We will be sending a copy of your book 'My very little sister and the very big story' to all the brothers and sisters that receive our Best Buddy Sibling Award. I am sure that your words will bring comfort and help to other super siblings.
Our Best Buddy Sibling Award
Read all about our new award
here
and let us know if there is a super special sibling in your life that you would like to make a big fuss of.