04 July 2018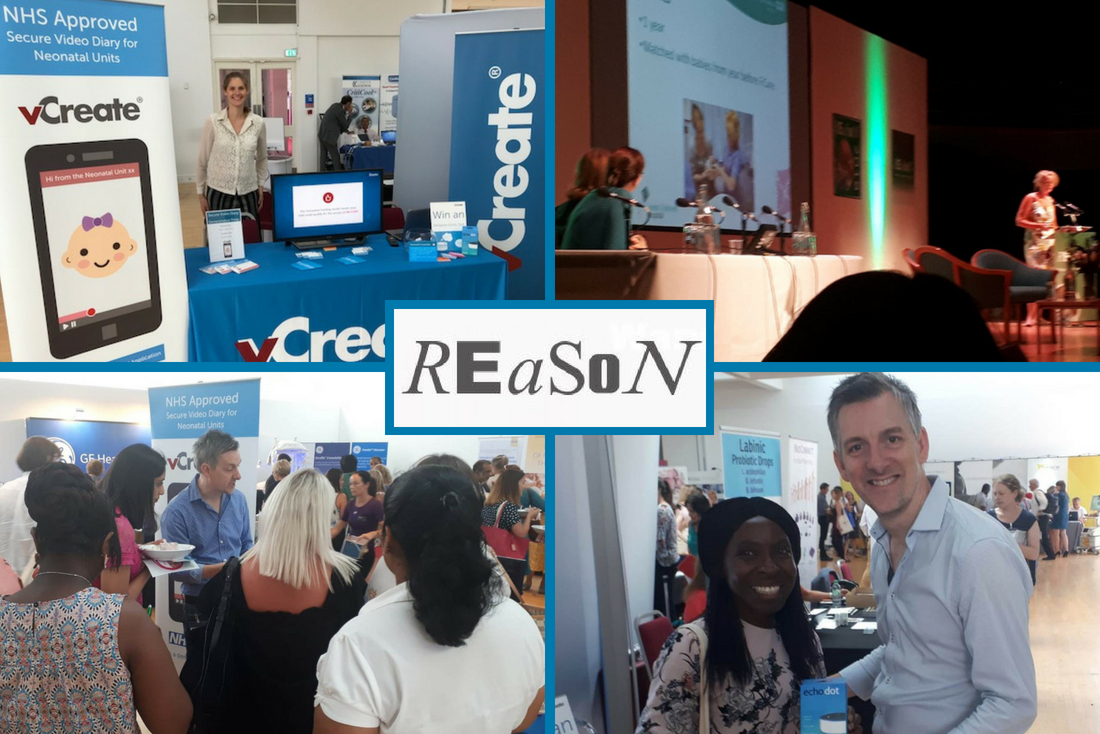 This week
vCreate
attended the
REaSoN Neonatal Meeting
to show nurses and doctors from around the world our
Secure Video Diary
application.
Delegates visited the vCreate stand to find out how vCreate helps to update parents on their child's progress when they are not able to be in the neonatal unit.
Ben Moore, Founder of vCreate, said: "Thank you to everyone who visited our stand and attended a demonstration; we had great feedback, especially on our new QR code feature that allows nurses to scan a QR code, exclusive to each baby, before making a video, rather than choosing from a drop-down list of parents."
In addition, to the positive product feedback we received during the show, we also received some useful feedback about funding. This feedback was relating to vCreate's funding model so we thought we'd answer this question here too, in case funding was a consideration for other units.
The question was…
If, after the first year of funding, our sponsor is no longer able to fund vCreate, will you stop providing us with the service?
Our reply,
vCreate is funded through sponsorship provided by either the hospital's associated charity or a corporate sponsor. It's this sponsorship that makes the service free to units and parents.

We would like to reassure our customers that vCreate will not be withdrawn once your initial sponsor's agreement has ended. We will work together to ensure that, where needed, a new sponsor is found so that parents of babies in your unit can continue to benefit from video updates.
At REaSoN many delegates entered our competition to win an Amazon Echo Dot; we are happy to reveal that this year's winner was, Imelda Mudenda, Senior Neonatal Sister from St Helier Hospital. Well done Imelda!
Thank you to everyone who visited our stand, it was great to meet lots of new faces (and catch up with some familiar ones) ; we look forward to working with you to bring Secure Video Diary to your respective hospitals very soon!