19 February 2020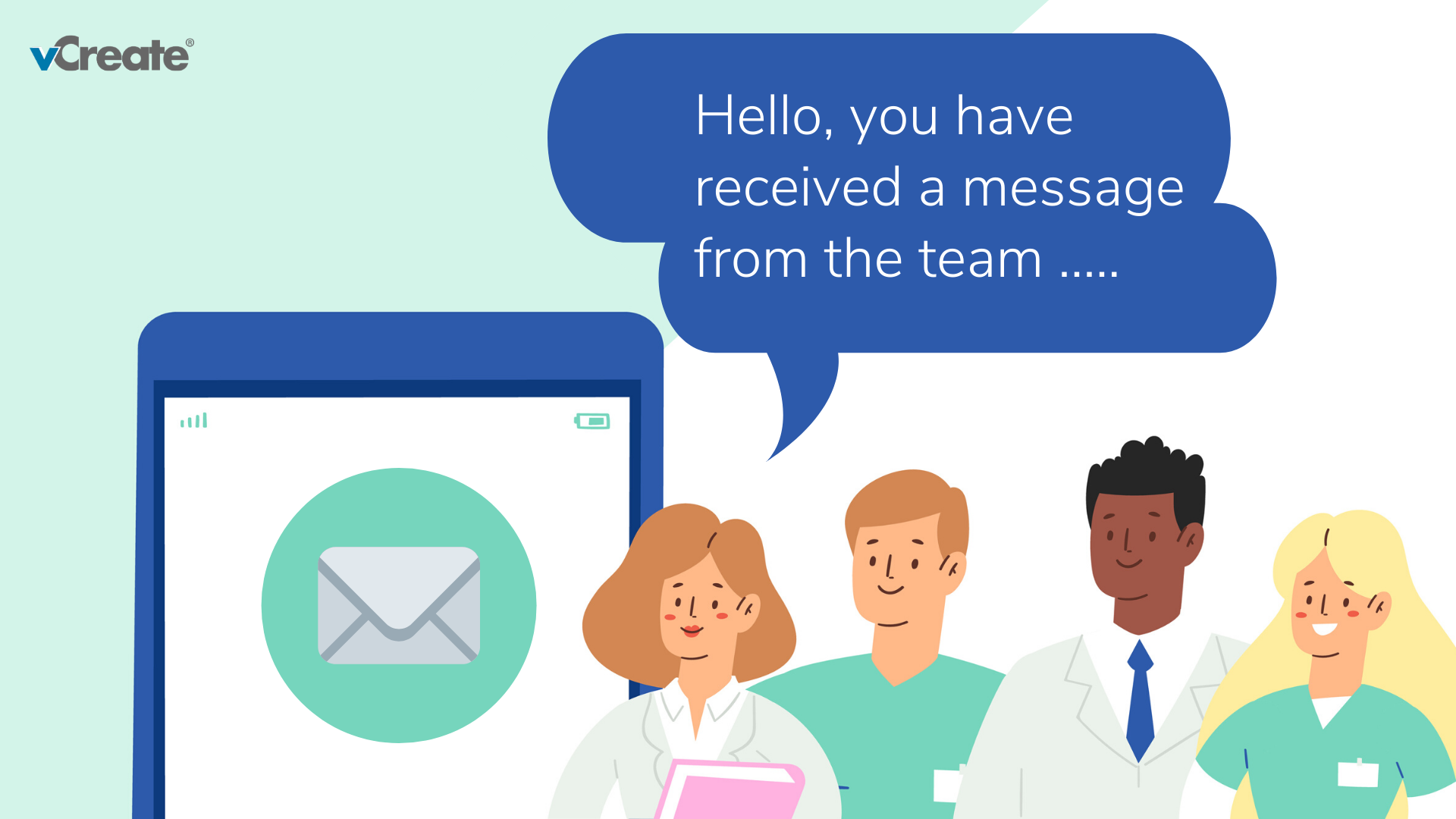 Units using vCreate can now benefit from our new Messages System to send email and SMS messages to parents, in addition to videos and photos.
This system is a one-way messaging service, allowing teams to send quick updates to parents without the need to make a video or take a photo. There are built-in templates to save staff time, such as a 'Daily Update from the Unit' which can be populated with weight and feeds information. Units can also
contact
us if they would like to add any custom templates to their instance.
Clinical teams can choose to send messages to all of their registered and opted-in parents with an active account about events on the unit, news and available educational materials etc. This is a good way of keeping your parent community up to date with the latest news from the unit and can help to improve communications with families and strengthen units' model's of Family Integrated Care.
Developed following feedback from units, messages is now live and we are rolling out training to our new
vCreate Champions
, so that all units who want to use this new optional feature can now do so.
Please note that the messages can only be viewed by parents once logged in, so the same high standards of security apply to these as they do to videos and photos.
Contact us
if you would like further information about this new feature.