19 September 2018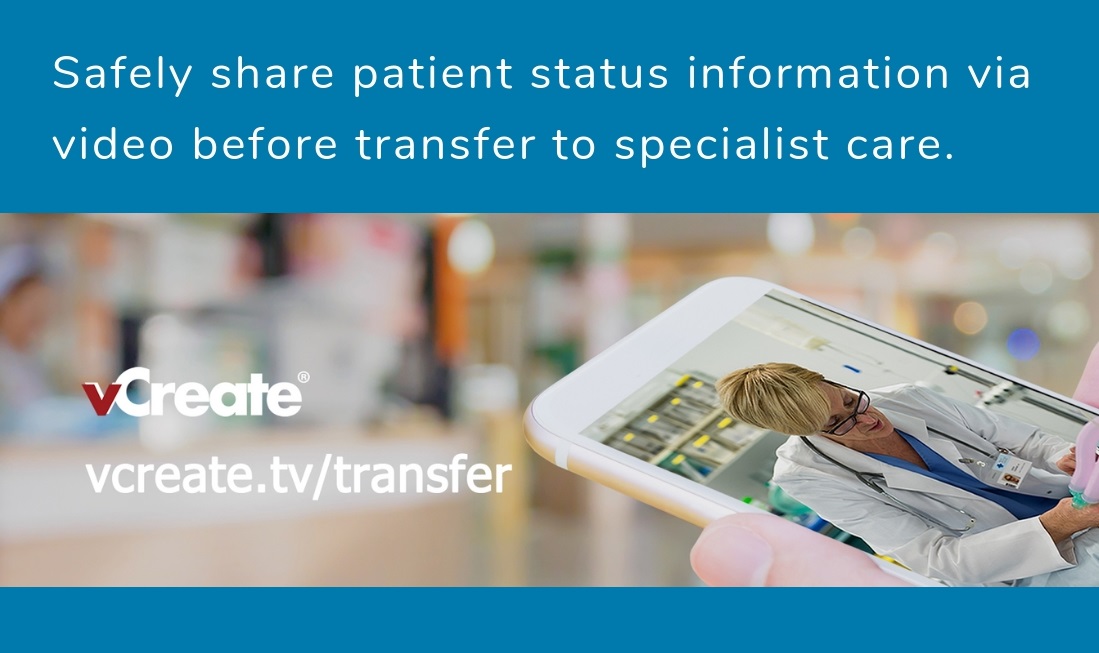 vCreate
and it's
NHS Trusted Secure Video Diary
are well-known in the neonatal community for keeping parents updated whilst their baby is on the unit. Parents register for a secure account which they can access at any time of the day or night to receive reassuring progress update videos.
Today, at the
Paediatric Intensive Care Society's Conference
in Bristol, vCreate launched their new version of the app for Paediatric Transfer, which can be used to assist the safe transport of critically ill children.
The Wales & West Acute Transport for Children Service
(WATCh)
, based in Bristol, recently began piloting the system to help with clinical management recommendations supported by videos received from DGH teams, such as how the child is breathing. The team at WATCh think that using vCreate could improve the quality of advice offered and - in some circumstances - increase the likelihood that the patient can stay at their local hospital.
Will Marriage, Paediatric Intensivist at Bristol Royal Hospital for Children and Clinical Lead for WATCh, said:
"Integrating secure video messaging into clinical practice would enable the WATCh Team to make more accurate clinical decisions. For instance, we'll view video updates sent to us by local clinicians and be able to see very quickly whether that child requires ventilation and a transfer from their local hospital to an intensive care unit in either Bristol or Cardiff."
Will continues:
"The vCreate App would also help us make decisions on staffing. Based on what our team sees on video, we will be able to choose how many staff, and what grade of staff to send to the referring hospital."
This service is now available to all Paediatric and Neonatal Transport teams in the UK. To enquire about Secure Video Support, please get in touch with
theteam@vcreate.tv
, call us on 0333 121 8422, or book a
demo
at
vcreate.tv/transfer
.