04 December 2019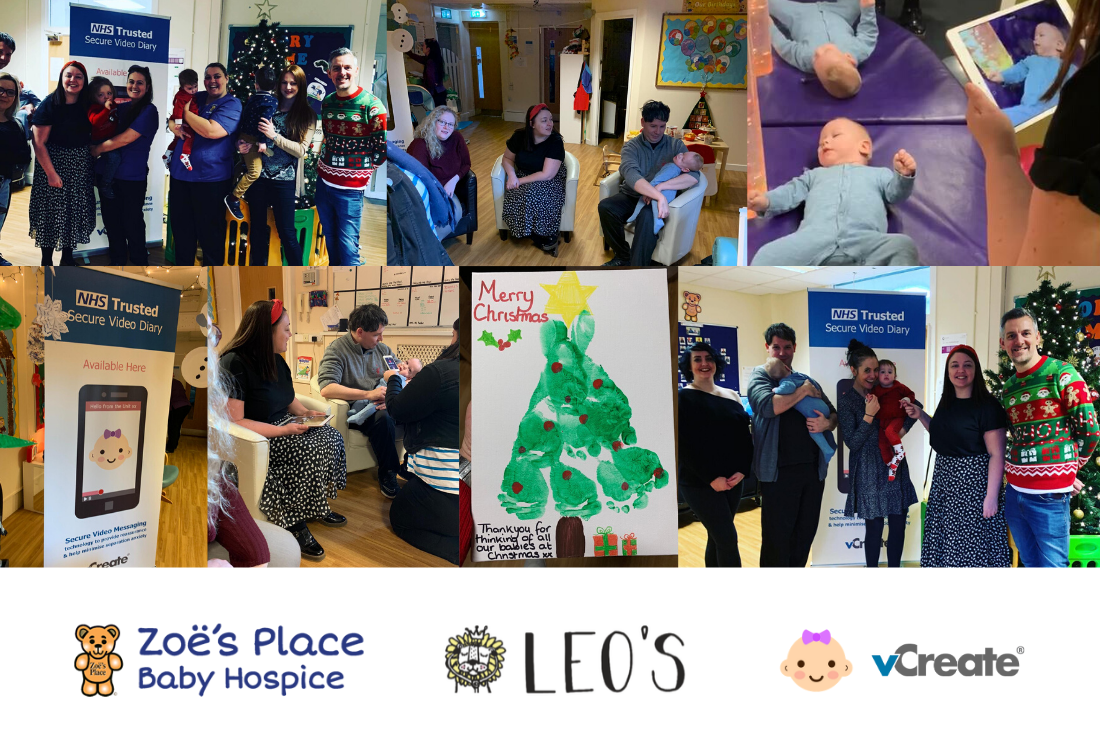 Today we attended the launch of vCreate in the first hospice in the UK,
Zoë's Place Baby Hospice
in Middlesbrough. Also in attendance were the neonatal charity Leo's, who recently
partnered with the hospice
to help reach even more families in the region by working together. Leo's are funding the use of vCreate's Secure Video Messaging Diary in
four neonatal units
in the North East and wanted to bring the system to families using the hospice.
All of the babies at Zoë's Place have either a life-limiting or life-threatening condition and these babies require special care and support. The team at Zoë's Place provide many different therapies for the children and also respite care for all the family, please do take a look at their
website
to see all the incredible work they do.
We are delighted, and proud, to know that vCreate will be used to help update families when they are apart, and also to help create special memories that will last a lifetime. Ben Moore, Founder of vCreate said:
"It was wonderful to be able to see the work that is being done at Zoë's Place and I'm thrilled that we can play a role here, helping to support families. I'd like to thank Lottie at Leo's for bringing vCreate and Zoë's Place together and making this happen. It's fantastic to be working alongside the Leo's team as we work to help reach as many families in the North East as possible."
We'd like to say a final thank you to all the families and staff at Zoë's Place for giving us such a warm welcome today and we hope you enjoy your videos!