26 February 2018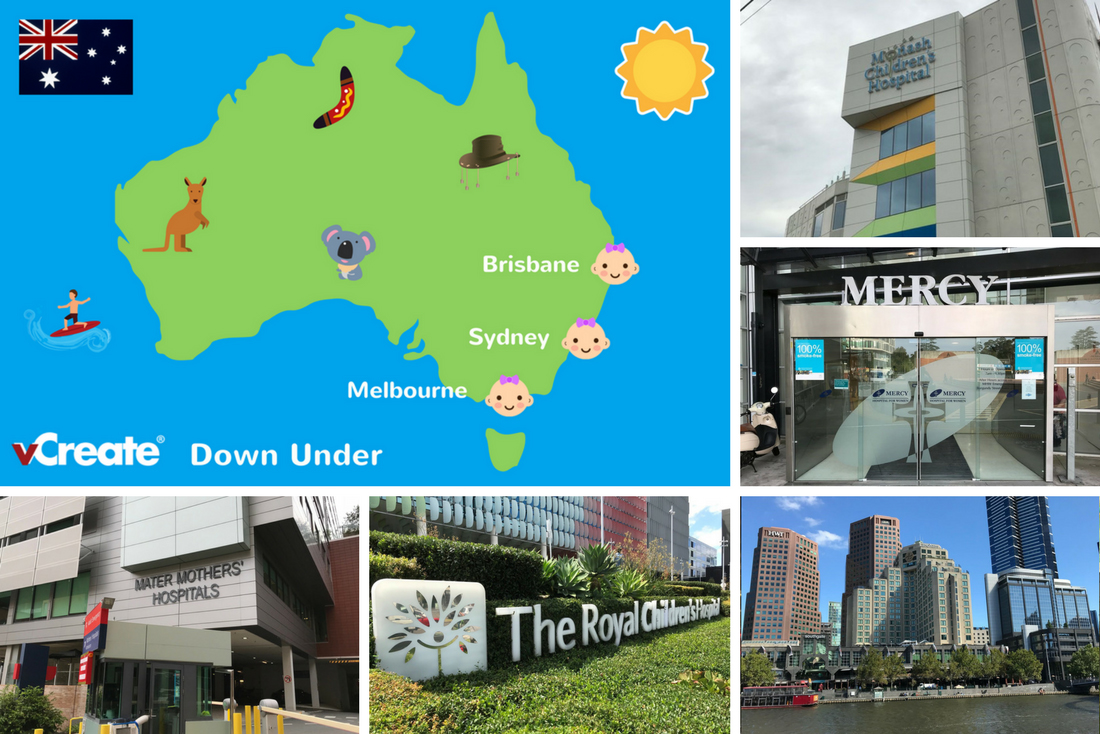 Earlier this month, our founder, Ben Moore, set off for the
sunny shores of Australia
(we're not jealous at all) to meet with nursing teams and doctors and present the vCreate Neonatal Video System.
This weekend, a seriously jet-lagged Ben touched down in England with wonderful news that the feedback received about vCreate in Australia was really positive.
Ben's tour started on Friday, 16th February, at Mater Mothers' Hospital, Brisbane. From Brisbane, Ben headed to Sydney via the Royal Children's Hospital, Melbourne. On arrival at Sydney on the 20th February, Ben met medical staff at the Royal Prince Alfred Hospital, Sydney; before returning to Melbourne on the 21st February to see Mercy Hospital for Women and Monash Children's Hospital, Melbourne.
Ben said, "It was incredible to meet with the units in Brisbane, Melbourne and Sydney. We had an extremely positive response to the application overall with units immediately understanding the huge benefit to parents, especially those spread over such a vast geographical area. A great big thank you to everyone that took the time to look at vCreate and we're very excited to be bringing this technology to Australia very soon."