vCreateNeuro is a NHS Trusted Clinical Video Service for Neurological Care.
The cloud-based service allows registered patients or their carers to securely share videos and associated metadata with their clinical team to asynchronously digitise diagnostic and therapeutic decision-making processes.
The videos act as a visual aid to assist clinical teams with rapid, precision diagnostics and management. The aim is to improve patient care, reduce the number of clinic visits and investigations and to digitise the patient pathway.
---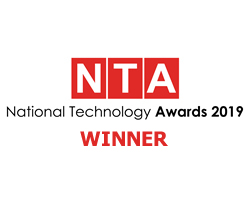 Winner of the UK National Technology Awards
"Healthcare Technology of the Year" Award