vCreate Neuro is an NHS Trusted Secure Video Service for Clinical Care.
The cloud-based service allows registered patients or their carers to securely share smartphone-recorded videos and associated metadata with their clinical team to asynchronously digitise diagnostic and therapeutic decision-making processes.
The videos act as a visual aid to assist clinical teams with rapid, precision diagnostics and management. The aim is to improve patient care, reduce the number of clinic visits and investigations and to digitise the patient pathway.
---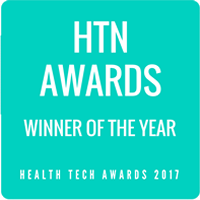 Winner of the Health Tech News "Winner of the Year" award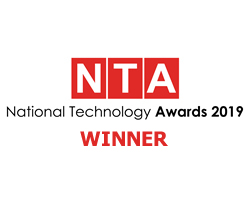 Winner of the UK NTA "Healthcare Technology of the Year" award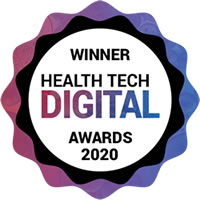 Winner of the Health Tech Digital "Best Communication Solution" award
Benefits

Health

Faster, more accurate diagnosis, and access to investigations and appropriate treatment.

Specialist history and classification modules currently include epilepsy, movement disorders, autism and neuro-developmental follow up.


Care

Increased patient empowerment.

Strengthening relationships with the clinical team.

Greater convenience and peace of mind for patients, families and carers.

Service

Reduced in-person clinic attendance and admissions.

Improved clinician convenience and efficiency.

Rapid and secure cloud-based access to videos with digital transfer to medical records.
Innovation

Improved data security and governance.

Digitisation of clinical care pathways.

Creation of new asynchronous models of care.

Precision

Increased access to patient populations with remote care.

Improved selection of appropriate therapies.

Reduced inappropriate medication.

Economic

Prevention of unnecessary investigations e.g. MRI and EEG.

Reduced unscheduled admissions.

Indirect benefits of increased workforce productivity.
How it works

Clinicians use the web-based app to invite patient/carer users by email or SMS to register for an account and provide bespoke consent.

Once activated, the patient/carer user uploads videos from their smartphone at their convenience. Each upload is accompanied by key clinical questions selected by your clinical service.

Videos are stored securely on the vCreate Neuro Cloud powered by Microsoft Azure. The clinical team can access videos and structured metadata on any device at any time.

Clinical teams are able to securely share videos for specialist review and second opinions.

Clinicians can dictate a clinical note and communicate with the patient/carer user through vCreate Neuro with translation into local language if required.

A PDF is generated of the patient/clinician interaction for upload into the medical record. Automated integration options are available for EHR solutions supporting FHIR.
Request a Demo
Clinical & Information Governance

Powered by Microsoft Azure with Advanced Threat Protection and Encryption-at-Rest.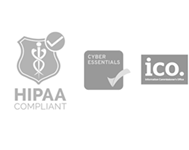 Listed on the NHS Digital Tools Library, Cyber Essentials certified and registered with the UK ICO.

Assessed and approved by Information Governance teams in over 100 UK NHS Trusts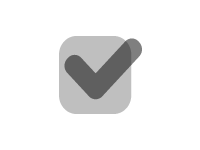 Customisable digital consent for regulatory compliance within Paediatric and Adult services

Bespoke DPIA, DPA and JWA documentation. Regular CREST-certified Penetration Testing.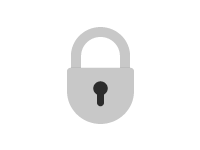 Adherence to the oWASP Top Ten with a security-first approach to DevOps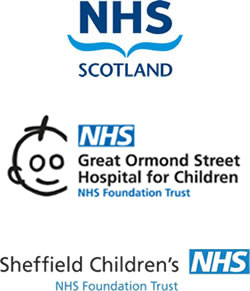 SEPTEMBER 2021
MULTI-CENTRE EVALUATION UNDERWAY
" vCreate Neuro has transformed how we use carer-recorded video in our service. We are diagnosing epilepsy more rapidly, preventing misdiagnosis and saving unnecessary investigations. Families feel in more control and better connected to the service. "
Professor Sameer Zuberi, Consultant Paediatric Neurologist and Chair International League Against Epilepsy Commission on Classification & Terminology 2014-17
" vCreate Neuro has made a significant contribution in helping us review videos securely sent by families with crucial clinical information. We are able to diagnose with more speed and accuracy, reduce hospital visits and tests and communicate effectively. This platform allows clinicians to collaborate, teach and conduct research to improve patient care. "
Dr Jay Shetty, Consultant Paediatric Neurologist, NRS Fellow and Honorary Senior Lecturer, Edinburgh

vCreate Neuro utilises a banded pricing model based on the size of your service. This transparent approach enables clinical teams of any size and discipline to utilise the system quickly, efficiently and fairly.

Designed for multi-service scalability, we also offer cost-effective volume licencing for utilisation across an entire Health Board.
Customised to
your service

No limit on
patient accounts

Health Board
volume licencing

vCreate Neuro could also be funded through corporate or charity sponsorship.
Request an online demo to discuss the available options.
Request a Demo
" Video is a key diagnostic tool in neurological disease, including paroxysmal disorders, the epilepsies and movement disorders.

Carer-recorded videos, made on smartphones, have a diagnostic accuracy which may approach gold-standard video-EEG. "

Dash et al, 2016
Find out more