25 January 2019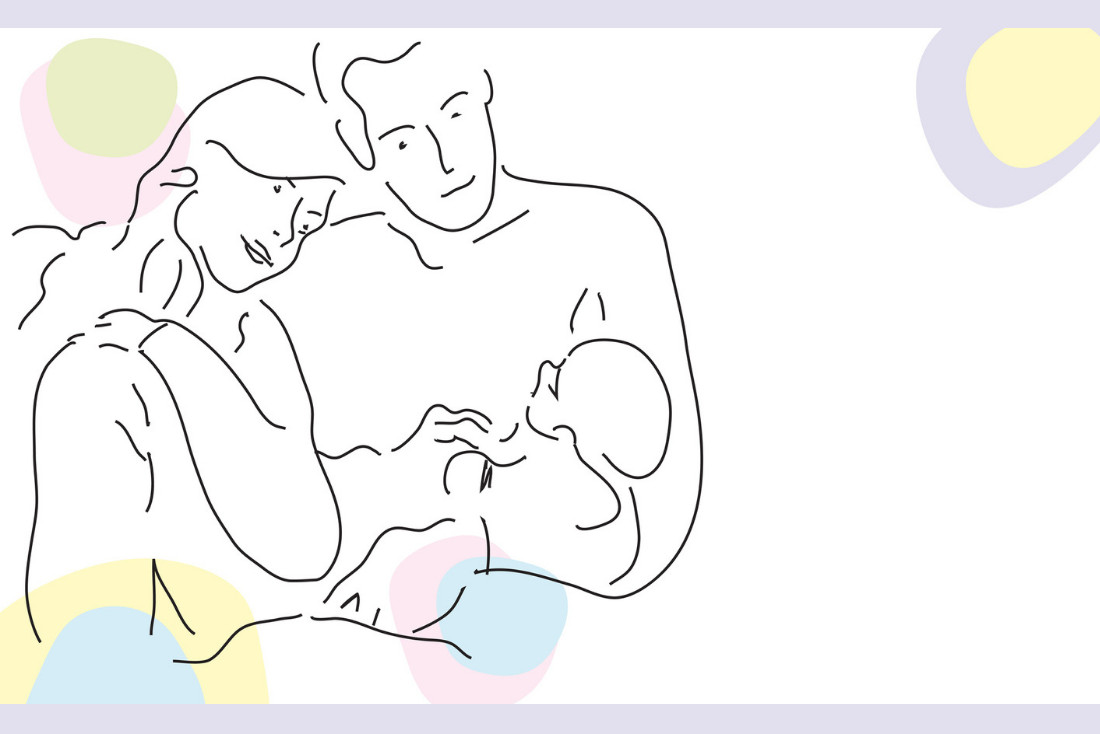 You may remember our blog,
Ten Brilliant Ways NICUs are Supporting Preemie Parents
? Well that was back in September 2017, and since then we have seen a number of other fantastic initiatives which we'd like to shine a light on.
The following are listed in no particular order, but we do begin with a couple of schemes which are focused on supporting dads. There has been a real focus recently on prioritising mental health and wellbeing, and in the past it's been suggested that dads' health could
sometimes be forgotten
, so it's great to see this support being offered.
1. Support and Help for Every Dad
The Gloucestershire Royal Hospital neonatal unit have established a new group called
S.H.E.D
(Support and Help for Every Dad). It launched in October and was founded with a view to,
"bring together these Dads to ensure that everyone has the opportunity to speak, learn or listen to other fathers who have walked the same journey."
Another group launched at the Royal Victoria Infirmary in Newcastle, and the BBC recently visited the hospital,
watch the report here
.
2. DadPad Neonatal
DadPad is a guide for new dads, which comes in the form of laminated cards, full of useful information and tips to provide dads with the knowledge and confidence they need in those early days.
DadPad Neonatal
is helping to support dads with babies in the neonatal unit in the same way, but with advice specifically tailored to them.
3. Parent Led Ward Rounds
We, along with many others on Twitter, watched in awe when we recently saw
this video
of parents presenting an update on the progress of their baby to clinical staff. The video is a fabulous example of family integrated care and sure to be introduced by other units going forward, building on the foundations of FICare, viewing parents as primary caregivers.
4. The Butterfly Project
This initiative aims to help parents in the hospital when a baby's sibling or siblings, sadly, did not make it. Recognising that this is an extremely distressing time for parents who are grieving for the loss of their child, whilst dealing with the trauma of having another in NICU...explaining the situation to staff and other families on the unit could only amplify this distress. A
purple butterfly
is displayed on baby's cot, to symbolise that this baby was one of a multiple birth. It has come to be a powerful symbol of loss, but also an acknowledgement for the baby or babies who have passed.
5. "Ask the Dr" Session for NICU Parents
The neonatal team at The Royal Oldham Hospital run an, "Ask the Dr" session as part of a series of
parent support sessions
, which allows parents the opportunity to speak with a doctor in a relaxed setting, and ask any number of questions. We think this is a fabulous idea to help parents feel better informed and a part of their baby's care.
6. What Matters To You
The international,
"What Matters To You"
campaign aims to,
"encourage and support more meaningful conversations between people who provide health and social care and the people, families and carers who receive health and social care."
The Helping Us Grow group at the Royal Hospital for Children in Glasgow introduced these
What Matters to Me
sheets, where parents let staff know about their baby, to help them tailor their care towards the family's wishes.
7. Welcome Videos
We love this
"Welcome to the NICU" video
for the Royal Alexandra Hospital in Alberta. It was created by families of NICU graduates and hospital staff, for families who are new to the unit. The video introduces parents to staff, details what they do and explains some of the equipment used, so that things don't seem quite so scary and unfamiliar. It also provides information about visiting hours and highlights the importance of parents in their babies care.
8. Peer Support
Greater Manchester based charity,
Spoons
, told us when we
spoke to them
last year,
"The value of peer support cannot be underestimated, there is something special about talking to another person who has walked in your shoes."
Through a team of volunteers, they provide a listening ear, share experiences and ensure parents with babies in the neonatal unit know they are not alone. Speaking with someone who has "walked in your shoes", can be particularly comforting, knowing that they truly understand what you are going through.
9. Neonatal Boxes
The use of vCreate is sponsored in neonatal units by a number of
wonderful charitable organisations
, one of those is Emily's Star, and they provide
neonatal boxes
to families across the UK. The boxes are full of essentials for premature babies and contain items such as bonding squares, knitted hats and cardigans. The boxes are sponsored by anyone who wishes to support a family in need, you can learn more about them and
sponsor a box here
.
10. Baby Cuddlers
We've seen a number of
articles
about the work of volunteers who give up their time to help comfort premature or poorly babies, at times when their parents are away from the hospital. Touch is so important, and it has recently
been reported
that gentle stroking could help alleviate pain in babies.
Baby cuddlers
are holding and rocking babies, and sometimes reading or singing to them. What a wonderful way to spend your free time, not only helping the babies, but providing reassurance to their parents, as they cannot be in NICU 24/7, no matter how much they would like to be.
We're always on the lookout for more incredible initiatives, so will undoubtedly be bringing you another list soon! If you'd like to share details of your work supporting families in the NICU,
do get in touch
, as we'd love to help spread the word.