08 March 2019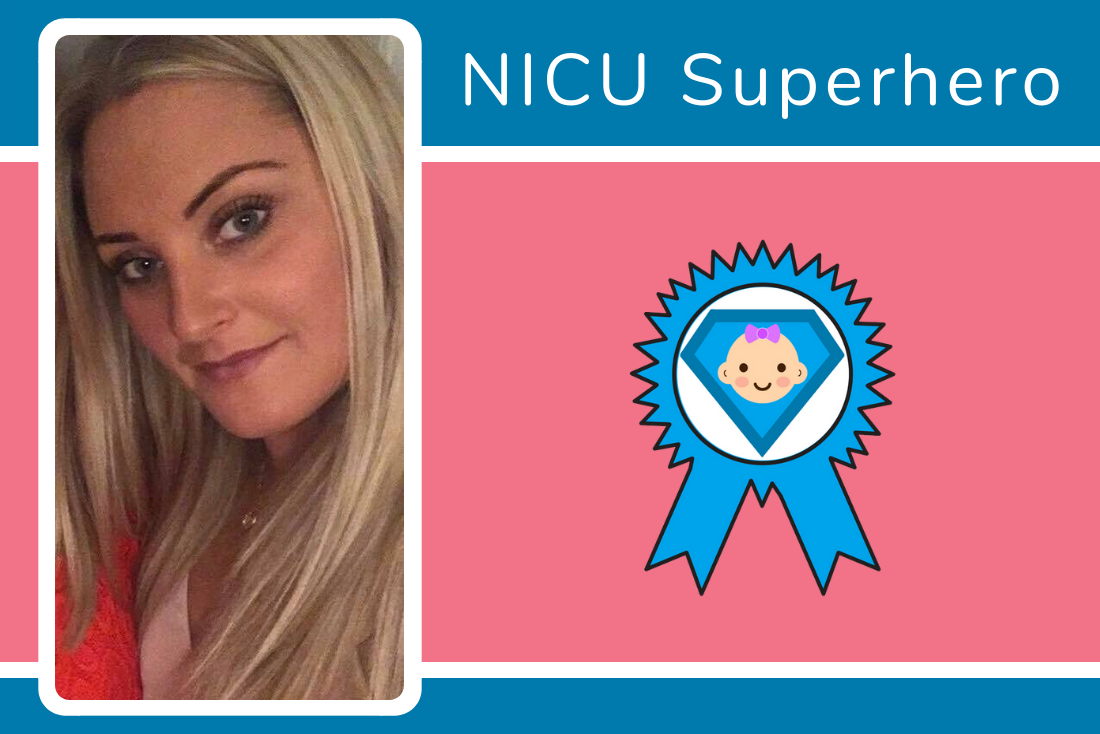 On Monday we will be crowning one
NICU Superhero of the Year
, but before we do, we have one final parent nomination to share with you. Jade O'Neill got in touch as she wanted to express her thanks to someone who helped her through, what must surely be, one of the most painful of experiences a person can go through.
Over this past year, parents have contacted us to nominate their NICU Superheroes and share their stories, and because of this, we know that life in the neonatal unit can be full of highs and lows, good times and also terribly sad times. Jade's nomination reminds us once again that the teams of people working so hard to care for those babies born too soon or too poorly to go home, are also caring for their families. We are extremely grateful to Jade for sharing her story:
"I would like to nominate Ainsley Ballantyne from the Royal Hospital for Children in Glasgow, because when our little girl got transferred from Crosshouse Hospital, she cared for her most days while she was there. She always made us feel at ease leaving, because we knew she was in safe hands.

Sadly our little girl passed away after 4 weeks and 4 days at the hospital. Ainsley still came to check on us in the family room where we lived for a few days after she passed. She would come in to check up on me, offer me support, help with changing her and making memories and she even came in with food and drinks to make sure I was still eating. She has the biggest heart in the world, she even came to our daughter's funeral on Christmas Eve. You could tell how much she cared about our little girl. She was definitely all of our family's superhero."
Thank you for sharing your very personal story Jade.
A well deserved nomination for Ainsley, who has also previously been nominated by
Amiee and Martin
.
NICU Superhero of the Year
Join us on Monday 11th March at 1pm on our
Facebook page
as we select one person to receive a special award. We will be putting all the names of those nominated NICU Superheroes into a draw and selecting one name at random, to give all these wonderful people an equal chance of winning a special prize, in recognition of their hard work. See you then.