19 April 2019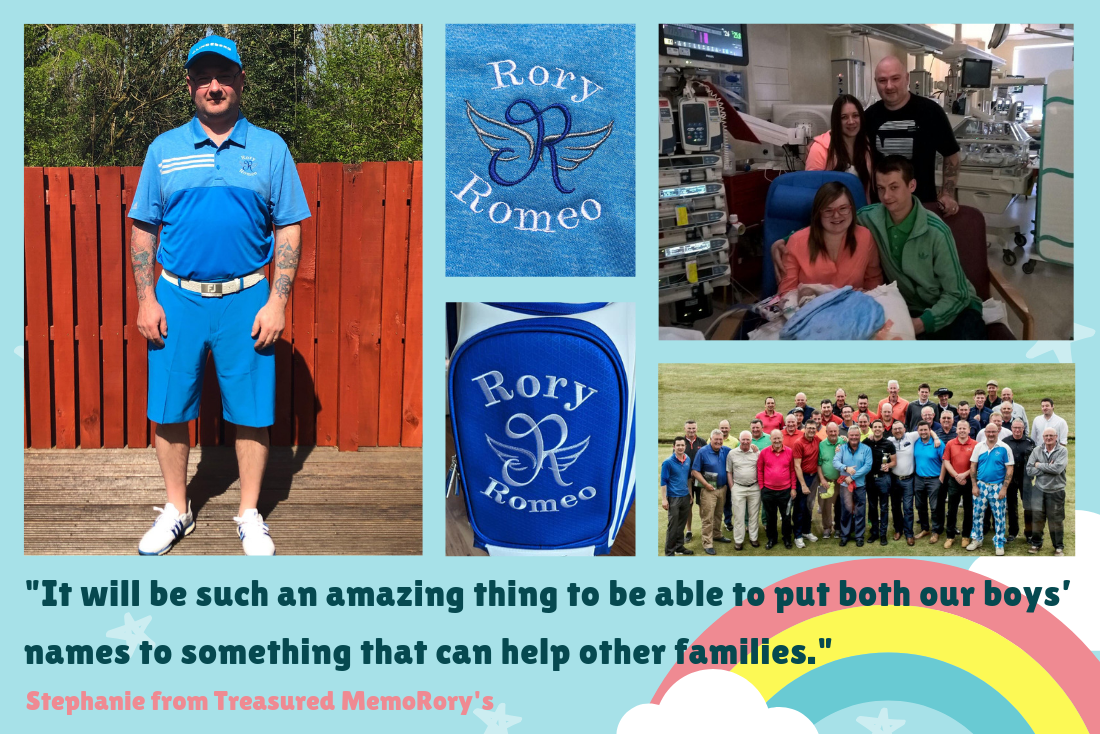 This year, Stephanie from
Treasured MemoRory's
, one of vCreate's generous sponsors, has launched a new fundraising appeal to support families.
Glasgow Children's Hospital Charity
are funding the renovation of a number of bereavement rooms for families at the Royal Hospital for Children in Glasgow, and Stephanie and her partner Scott would like to support this campaign. They are raising money to fund the renovation of one of the rooms in memory of their son.
Romeo very sadly passed away earlier this year, and his mum and dad would like to do something very special in his memory, something that will have a lasting impact. Stephanie and Scott's bereavement room will be called
Romeo's Room
.
Bereavement rooms provide families with a quiet space to spend time with their babies once they have passed, to create memories, and to say goodbye. This is something which Stephanie and Scott have experienced themselves, so understand just how important this time can be for families. The renovation project will see new furniture, lighting and murals added to help brighten up the rooms. Stephanie told us:
"It will be such an amazing thing to be able to put both our boys' names to something that can help other families."
The fundraising campaign is already underway thanks to the very generous support of family and friends, when they recently attended Romeo's funeral. Together they donated £1,000 in support of Romeo's Room and Stephanie and Scott are incredibly grateful.
Grandad's Challenge
Rory and Romeo's Grandad Andrew (pictured above), is undertaking a challenge of his own and will be taking part in a Golfathon! On the 21st June, Andrew will be playing as many games as golf as he can in one day! To show your support and to help Treasured MemoRory's campaign for Romeo's Room, you can
sponsor Andrew here
. Good luck Andrew!
The Story of Treasured MemoRory's
Treasured MemoRory's was founded by Stephanie-Jane Taylor in 2016, in
memory of her first son, Rory
. Since then, Stephanie and her family have raised over £18,000 in support of the Glasgow Children's Hospital Charity, to thank them for the care that Stephanie and Rory received during his short life.
In 2017, Treasured MemoRory's became vCreate's sponsor for the neonatal unit at the Royal Hospital for Children in Glasgow, and thanks to this funding, nurses on the unit have now recorded and sent
over 3,000 videos
of babies to their families at home. Stephanie wanted to fund vCreate as:
"It would be great to put Rory's name to something that would have helped me when I was in the hospital."
Fourth Annual Rory Graham Golf Day
Each year since Rory passed, Treasured MemoRory's have held an annual Rory Graham Memorial Golf Day to raise funds, and each year the event has gone from strength to strength, with last year's event raising an incredible
£2,700
! We're delighted to tell you that this year's event is scheduled to take place on 31st of May at
Rowallan Castle Golf Club
, we look forward to hearing how it goes. Stephanie told us:
"It was my dad's idea for us to hold the annual golf day. I don't think he thought it would be as successful as it is but every year we seem to have more and more people wanting to come."
We wish Stephanie and family the very best of luck with their campaign, if you'd like to support them you can do so
here
.
Stephanie's Dad Andrew, is pictured above in his sporting gear, which is emblazoned with a special logo made just for Rory and Romeo. He'll be wearing this during his sponsored golfathon when he'll play from sunrise to sunset.