13 August 2020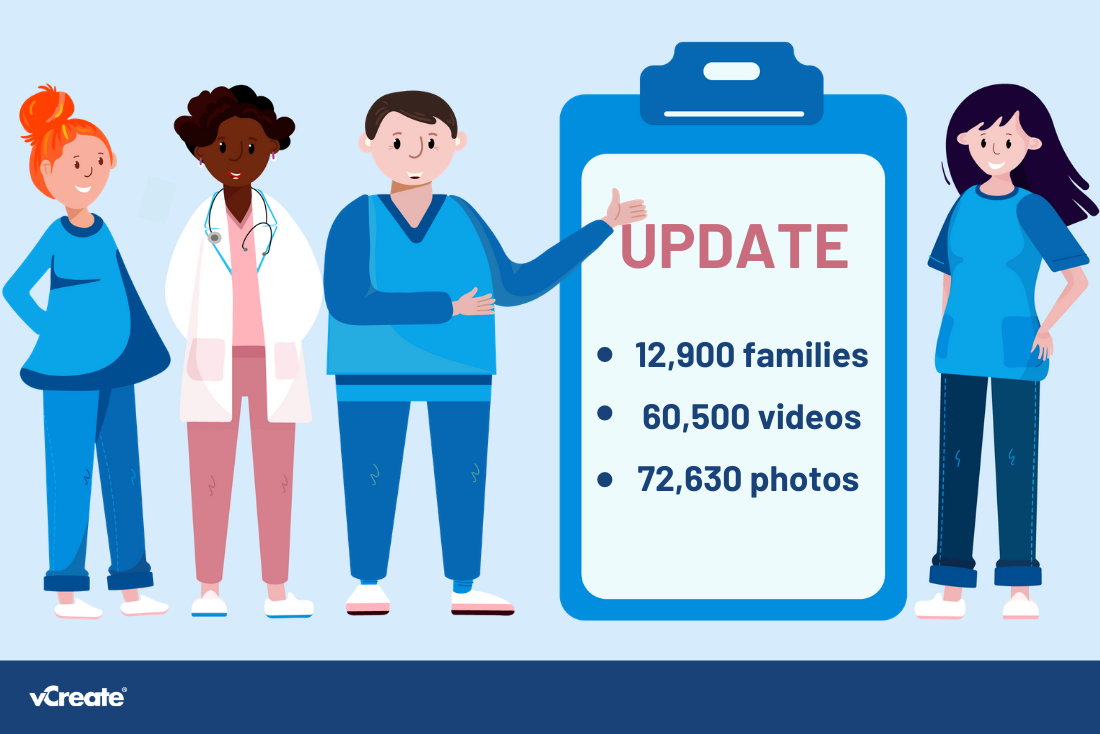 vCreate's Secure Video Messaging service was initially piloted by the neonatal intensive care unit at the Royal Hospital for Children in Glasgow, back in April 2017. Clinical staff wanted to provide reassurance to the parents of the babies in their care, at times when they couldn't be with their child. They wanted to record and send short video updates to show that baby was doing well so that mum and dad could get some much needed rest.
Following the success at Glasgow, more neonatal units adopted the system and more families benefited from these comforting video messages, and in time, the option to send photo updates was also introduced.
Fast forward three years and vCreate is now not only being used by neonatal units across the UK, but also Paediatric Intensive Care Units and
Children's Hospices
, helping to record special moments and make memories.
When Coronavirus took hold, strict visiting restrictions were put in place in hospitals around the world and so
Adult Intensive Care Units
also began to use vCreate's video and photo messaging service, to ensure that vital communication between clinicians and patients' families continued. Video diaries are also being used to record patients' journeys on the road to recovery, capturing key milestones.
To date, an incredible 12,900 families have registered for vCreate accounts and benefited from over 60,500 videos and over 72,630 photos sent from the clinical teams.
This is testament to the hard work and dedication of the clinical teams in our hospitals and hospices, and their commitment to keeping families updated, informed, and connected whenever possible.
The parent of a baby who received specialist care in a neonatal unit in recent months (throughout this COVID-19 period) told us what the updates from the unit meant to her:
"I honestly couldn't have imagined his time in hospital, with everything else going on and the restrictions within the hospital itself, without it."
We are happy to learn that the service is helping to provide some solace to families, particularly during this difficult time. Well done to all the teams who are sending these updates, they mean so much to your families.